<![if !supportAnnotations]>[1]<![endif]> <![if !supportAnnotations]>[2]<![endif]> <![if !vml]>
<![endif]> Roy Chaffin's
                     Latest News
<![if !vml]>
<![endif]>
Merry Christmas
and
Happy  New Year
Contrary to public belief, I am still alive!
December 2022
****************************
Previous Messages
December 2019
<![if !vml]>
<![endif]>
<![if !vml]>
<![endif]>
December 2015
<![if !vml]>
<![endif]>
"Let the 'Wings of Love' touch your Heart"
Roy Chaffin 2015
Dear Friends,

Wishing you a Very Merry Christmas, and a Happy 2016 :)
Sadly during 2015 my health and mobility have deteriorated drastically because of Parkinsons Disease. Typing, or 'voice to text' are difficult / impossible. I can only walk a few yards now. Unfortunately improvement is not possible or likely. Mentally, I am still sharp, but much slower. Life is a daily struggle, and very frustrating, but I try keep smiling :)
Painting and FS work or flying are pretty well out of the question :(
It took me more than an hour to type this message and save it :(

Kindest regards and best wishes for 2016 :)

Roy
RCS Panels
<![if !vml]>
<![endif]>
1st July 2015
" General "
I am sorry there have been no updates for the past 6 months. I have been fighting Parkinsons again. Steps forward and steps back :(
Anyway, an important update on Windows 10.
" Windows 10 Upgrade "
If you are planning to Upgrade to 'Windows 10' on 29th July
DON'T
Unless you are installing on spare PC.
I have been heavily testing Windows10 from the start, and all was good until 'Preview build 10122' and 'Preview build 10130' At which point (Around April) all hell broke out. On some PC's you were unable to update from the net, because of a weird BIOS requirement. Same from a DVD install disc. If you did get it loaded, crashes every 5 minutes for no reason. It will trash your previous OS. I could go on but I won't
All experts, me included, are saying "Give it a miss for at least 6 months".
Please do not email with questions, because I am unable to respond.
Kindest regards,
Roy
5th February 2015
A belated :-
HAPPY NEW YEAR
To you all.
" General "
Thanks to everyone for honouring my request for "No questions" in response to my E-Card at Christmas :)
The change in my Parkinsons medication, has certainly made a huge difference to my 'Quality of Life' :) I shake more, sleep more, and I am much slower, but I am no longer in pain, which is a great improvement :) Typing is still slow :-( Hopefully in the next few months things will improve more.
" Windows 10 - FREE "
The latest version of 'Windows 10' (Build 9926) has been released for testing, and the good work continues :) So far it is a massive improvement on anything that has gone before, on any version of Windows.
The development team, are certainly listening to the feedback that the testers are giving, which is something of a first :)
The surprising news is, that all proper registered users of Windows 7, Windows 8 or 8,1, will be entitled to a FREE upgrade to Windows 10, for 1 year after the official release date. So you will have time to make up your minds. Furthermore, I understand that all updates from then on, will be automatic and FREE. Which means that everyone on the planet will be using the same version at the same time. As a developer, and user, this will massively simplify things.
The official release of Windows 10 is expected to be Autumn 2015.
There is a raft of new features, never seen in Windows before, and over the next 6 months, we are promised much more.
So the future is bright, if things keep going in the right direction.
" Extra "
Oh, 'FSX' and 'X-Plane 10' run well on Windows 10.
I am yet to test MS Flight.
Unfortunately, I must stop now, to go and catch a plane.
Best wishes,
Roy
11th November 2014
" Health "
I am sorry there has been another huge gap between posts on this page.
Unfortunately it has been bad health again. To cut a long story very short. To treat Parkinson's Disease, the specialists were giving me more and more drugs, until the symptoms were cured. But I was then in continuous severe pain for over 6 months. Eventually I called a halt, and slowly removed most of the drugs. Now the pain has gone, which is great, but I am back to shaking a little, and have lost most of the use of my right hand again. However this improves my quality of life. Now we have to deal with the lesser known Parkinson's problem of Clinical Depression, and then try again with different Parkinson's drugs.
I currently find it difficult to type and hence deal with email, but I am testing 'Speech to Text' software, but it is not compatible with Linux which is what I use for email. !!!!
" Windows 10 "
As you have probably heard, the next version of Windows will b e 'Windows 10'. Apparently the lack of version 9, is to put 'clear air' between the horrors of 'Windows 8 / 8.1' and the next version :-))
I have been testing 'Windows 10' since the first restricted release, and so far I am impressed. It seems very stable, and so far takes the very best from 'Windows 7' and adds the very few nice bits that were in 'Windows 8'. I like it.
Just a word of warning. MS say that these 'Pre-release' versions should be run on a 'Spare' or 'Second PC', because of the risk of non-recoverable crashes or loss of data.
We are told there is much 'functionality' to be added. As we know 'The devil is in the detail', so this could be good or bad. For example, early pre-release versions of Vista, were good, but the finished version was garbage.
All versions of FS and X-Plane run well, and possibly a little smother, but that is a subjective view.
" Speed of Boot and Shutdown "
I very recently discovered why the more recent versions of MS Operating systems Boot and Shutdown quicker. Which is something that MS has been pushing as an advantage to their latest OS's.
For a considerable time I had been experiencing errors from drives. Because I run many different Boot Drives or Boot Partitions on a single drive, so that I can test different Operating Systems, and Configurations on the single PC, I was getting errors showing up on second and third common drives 'D' and 'E' etc. This confused me for a while, until I stumbled on the answer.
MS had achieved this faster Boot and Shutdown speed by, not closing folders and files when you shutdown the PC. Therefore if you boot to an OS that is not expecting this, your drive will show as corrupt, and you have to suffer a long scan of the drive. My person view, is this is an extremely dangerous idea.
You can turn this feature OFF, but it is not an easy option to find. Therefore I point you to the following webpage, that has detailed instructions on how to turn it off. I have suggested to MS, that they should turn this off by default, but they don't seem keen. This also applies to Windows 7.
http://www.eightforums.com/tutorials/6320-fast-startup-turn-off-windows-8-a.html
I suggest you save this link. You might need it in the future.
" General "
Unfortunately I have very little useful time at the moment, but I do my best to keep myself, and you, up to date with important developments. I hope to be stronger in the future.
Keep the faith. "I'll be back" :-))
Roy
7th July 2014
" General "
It has been another long gap in postings on this page. The usual problems of health, and lack of time. When I feel reasonably well, there are just to many tasks to be done, and emails to answer, that I have no time for anything else. Such is life !!!
" Meigs Field returns "
The famous 'Meigs Field' makes a very welcome return :) There is now a FREE '3rd Party' scenery download of 'Meigs Field' for X-Plane 10 :)
What a trip down memory lane, to fly Meigs and the surrounding area again. It is a massive 'Blast from the Past' :) But this time with scenery that is 'miles better' than in MSFS. It is worth having 'X-Plane 10' for this experience alone. If you haven't tried a properly set up version of 'X-Plane 10', you really don't know what you are missing.
Now with the old 'Kai Tak International Airport' for 'X-Plane 10' I am a very happy man :)
" FSPS - FSX Fiber Accelerator (What a load of rubbish) "
As has been my way in the past, I decided to download a copy of :-
'FSPS - FSX Fiber Accelerator'
This is a 'Payware' package that claims to improve FSX at a cost of $32.95. What follows is a quote from their advertising blurb :-
" FSX Fiber Acclerator is here! For the first time in FSX, we are directly, in real-time, dynamically inserting FSX tweaks without touching fsx.cfg. Using revolutionary techniques we draw power from where you DON'T need it (for example while you are on the ground, we get power from drawing graphics 80 miles away) and bring you this power to where you DO need (for example to get better frame rate and better graphics quality around the airport).
By - in other words - rewriting the FSX graphics engine, FSX now gives the Simmer what he needs, when he needs it!
Better frame rates, better graphics quality, faster texture loading and smoothness in motion all together in the same flight! Maximizing the CPU and GPU power for FSX was never easier."
On your behalf, I have paid for, downloaded and tested this product, to see if it lives up to their claims. In two words. "It doesn't" In my humble opinion it is a 'load of rubbish'. If you have a totally 'hopeless' FSX setup, maybe this helps. But if you have a decent - good setup of FSX, this does nothing whatsoever to improve things. Don't waste your money. YOU HAVE BEEN WARNED.
If you want to spend a little money buy 'REX4' instead, and get value for money.
Have a great remainder of the summer.
Best regards,
Roy
28th April 2014
" Website Restored "
The massive work to restore the website 'links and packages' has been completed. All should now be working properly.
Have a good week.
Roy
22nd April 2014
" Drat and Double Drat "
It appears that the 'roychaffin.co.uk' email address was not the only hacking problem with the website :(
It seems that a number of downloadable files, mainly from the 'Packages' page have 'gone missing' ** I HATE HACKERS ** They should taken out and drowned, and their bodies left for fish food.
I will have to gradually recompile the 'EXE' files and reload them. This process will take many hours, so bare with me. What a waste of time :( But fear not the job will be done.
If you find any dead links, let me know by email, just in case I miss any.
Just for interest. The 'hack' on the email address, generated over 1 million 'Undelivered' email responses. Fortunately, we were able to delete them at the ISP, before the filled my 'Inbox'. Just one of the joys of running a website :(
I have had enough of Windows / Viruses, so I have moved everything to Linux, which is much more secure. It is also FREE :)
OK, back to work.
Have a great week.
Roy
1st April 2014
" WARNING "
This IS NOT an 'April Fool'.
The email addresses :- Anything @ roychaffin.co.uk has been taken out of service, because someone, somewhere, has hacked it, and is streaming out thousands upon thousands of emails that appear to come from me. They DO NOT. delete them, if you get any.
The ' .com ' addresses work fine.
Unfortunately there is no limit to the amount of idiots around that have nothing better to do, that crap up systems.
21st March 2014
" Windows 8.1 "
If you are like me and hate Windows 8 or 8.1 'User Interface' you now have a alternative. Just download and install 'IOBit Start Menu 8 v1.4.0'. Now you can have a 'Windows 7 look alike User Interface'. It is FREE. Download is quick and installation is easy. :-) It does a load of other lovely stuff as well. What a breath of fresh air this is. I love it :-)
(Top of the page)
My thanks to my friend Warren in New Zealand for giving me the 'heads up' on this one. Thanks Mate :-)
Because I have a second monitor, I can even have the 'Horrible Big Icons' from Windows 8 / Windows 8.1 on one display and Windows 7 Look alike, on the other, if I so wish. Brilliant :-)
" Microsoft - The future ? "
Why oh Why, could MS not have done this fix ?.
On the subject of Microsoft, there seems to have been a massive shake up in the 'Management', (not before time, in my opinion) and all the previous team has been 'fired' or 'relocated', and their thinking seems to have been trashed along with them. I and many others wait to see what difference this makes to 'Windows 9', and other future projects. I have heard that MS are trying to give away copies of Windows 8.1, so as to keep their foot in the 'Operating System' market door. People appear to be leaving Windows in massive numbers, in favour of LINUX UBUNTU. In particular because UBUNTU is FREE, as is most of the programs to run on it. Think of the difference that makes to a Company, Government Department, or School. The only 'downside' is 'MS FS' will not run on it, but 'X-Plane' will. I might be wrong, but I have a suspicion that MS might just give away 'Windows 9', to keep themselves in the OS market. If I was them, I would. We will see, but you heard it here first.
That's about it for now.
Have fun
Roy
9th March 2014
" General "
I have done very little with FS in the past 4 weeks. One small problem was discovered the P3D release of the B-25J. which was quickly corrected. I guess it would not have been discovered by most users, as it concerned the Manual :-) Anyway it was fixed within hours.
The more I compare FSX (with REX4 installed), with P3Dv2.1 (with or without REX4), the more I think FSX (with REX4) comes out on top, and is the best choice.
It seems that Lockheed Martin are doing their best to ignore the vast majority of FS users, because we use it for "Entertainment". It is strange that nearly every pilot in the world, real or virtual, does it because they enjoy it. But you must remember it has been decreed that you must NOT enjoy yourself, because that is "Entertainment", and that is not allowed. What a load of garbage !
I have been trying to concentrate on writing my book, but health issues are trying their hardest to screw things up :-( It seems if is not one thing it is another, but progress is being made, be it slowly :-) I am not a writer, but I want it to be in my own words, and not in those of a 'Ghost Writer'.
Oh well, back to the grind. Summer is coming. I hope :-)
Have fun,
Roy
8th February 2014
" RCS B-25J RAF MkII released for Prepar3D v2 "
RCS Panels are delighted to release the 'B-25J RAF MkII' for Prepar3D v2. After a short delay due to another drug that made me very ill, I am pleased to have finished the P3Dv2 B-25J. This is a little more than just a conversion of the FSX version of the package, but I will leave you to discover the changes :-)
I do want to give special thanks to 'Roger M. Meyer' for his 'Beta Testing', which is always a vital part of a new product. Especially this time.
One thing I did learn in the process, is another serious blow has been struck against 'FREEWARE Developers'. My usual bank of 'Beta testing PC's' have been rendered useless, because now Lockheed Martin appear to insist that you either buy a separate version of P3Dv2 at $199.00 for each PC, or pay $9.95 per month for 2 licenses (2 PC's), which is not a lot of use if you are running 8 Pc's for compatibility testing. Money, Money, Money :-(
It is little wonder that 'FREEWARE Developers' are becoming a thing of the past. I haven't checked, but I suspect that 'RCS Panels' is now the longest serving developer of 'FREEWARE', dating back to FS95/98. How easily 'Microsoft' and now 'Lockheed Martin' forget that is was 'FREEWARE Developers', and users, that made FS and now P3D, the great product that it is. I was asked only this week, why I give away the B-25J and other products for FREE ?. The answer is simple. "Because I can. And because I refuse to become a 'money grabber'. Also it keeps the 'PAYWARE' boys and girls honest, when you compare the quality of our FREE products, to what they charge money for.
OK moan over :-)
So download the RCS B-25J RAF MkII for P3Dv2 (with 7 liveries) :-
<![if !vml]>
<![endif]>
To download the Prepar3Dv2 package
*****
" General "
Work will continue on FS development, but health permitting, I want to spend some time trying to finish writing a book about my life, which many people seem to consider is not only interesting, but also inspiring. So with 30,000 words done, and a long way to go, I better get my head down and bash the keyboard.
Have fun :-)
20th January 2014
" Lear 35 (John Denver) for FS9 and FSX released "
RCS Panels are delighted to release the Lear 35 (John Denver) for FS9 and FSX. Please note there are 2 different versions, one for FS9/FS2004 and a separate version for FSX. Both versions contain both liveries.
<![if !vml]>
<![endif]>  <![if !vml]>
<![endif]>
To download the FS9 / FS2004 version
*****
To download the FSX version
*****
" Major concerns about Prepar3D "
Having done some extensive reading about 'Prepar3D' in all its versions, I have some major concerns. It appears that 'Lockheed Martin' has only purchased a 'Limited Licence' from Microsoft, for the development and use of FS source code. Apparently this licence is 'Limited' to "Educational and Professional use" only, which does not include use by the 'General Public'. In other words the great majority of the current users of FS.
Personally, I had wondered why NO CD versions were going to be available, and it could only be downloaded from Lockheed Martin's website !!!.
I don't know the long term implications of this. It could range from nothing, to individual people having their activations terminated, to massive law suits between MS and LM. We will see. Remember, you heard it here first. but please do not email me on this subject, because I do not have time to debate it, but 'Watch this space' for developments. I am probably in the 'brown stuff' again :-)
Have a good one.
Roy
18th January 2014
" The facts on Prepar3D v2 "
Today I came across an article that answers pretty well all of the questions about what is 'NEW' about Prepar3D v2. Be prepared for a long read, but it is worth the effort
To download the 'Word' file, 'Click' below :-
14th January 2014
" The New Year is upon us :-) "
Speaking personally 2014 could not have come quickly enough. I was sick of 2013, if you will excuse the 'pun'.
Unfortunately, a good number of people, probably not readers of this site, decided I didn't deserve any time off over Christmas, and flooded me with emails :-( Fortunately I didn't take my laptop with me to the hotel, so I had them to look forward to upon my return. Of course I do not object to those Christmas and New Year good wishes, but those who feel it necessary to save their questions up until Christmas, I could willingly strangle.
There was however one moment of humour. Somehow, a young and very pretty girl from Russia, managed to get through to me on my iPad. She was delightful and chatted away for hours by text, and I could see her responding to me on video, so she was not some old boiler. Come Christmas Day she tried very cleverly to get money out of me. Well she had picked the wrong 'sucker'. After a good half a dozen point blank refusals of money from me, she didn't go away, as I had expected, but went back to chatting again. At which point knowing it was some sort of scam. which I had suspected from the beginning, I decided to lead her on, to find out exactly what she was up to. Some days later, as I again suspected, it turned out to be a 'Big-time International SCAM'. I finally caught her with her knickers down (literally). She has more names than a 'telephone book', her names and contact details change daily. Anyway she is well known on the 'Anti Scam' websites.
** YOU HAVE BEEN WARNED **
:-)
" REX4 "
One of our readers asked me what I thought of REX4 ?. I had to admit I had never tried it. So I read about it on the makers website, and it sounded very interesting. It claimed to take the 'Sky, Water and Ground' textures to a new level in FSX and Prepar3D v1 and v2. They also seemed to claim a significant improvement in normal textures. Now as you know, I am not a fan of 'Forums', because I think they are pretty well full of rubbish, but I did have a brief look to see what was thought of REX4. The general opinion was it was good. So at $35, I decided to download it and test it for myself.
"REX4" is a payware add-on for FSX and P3D. (Land, Sea and Sky Textures).
It makes a massive improvement to FSX visuals, and brings them up to P3D v2 (out of the box) levels.
It does improve P3D v2, but not to the same extent.
You can see it at :- www.rexdirectexperience.com
WARNING
The 'Installation instructions' and the 'User Manual' must also be downloaded, read completely, and 'followed to the letter'. Having said that, the Manuals are very clear, and well written. They make it straightforward for even the 'dimmest' of FS users. Price $34.95.
Take this very seriously. If you 'Wing it' you will definitely screw up.
Once properly installed, you will be faced with numerous choices of Sky colours, Clouds, Sea colours, Grass types, Runways surfaces and markings, Etc. Etc. You are spoilt for choice. You can save your 'Themes' for later use. Fantastic !!!
Once you have 'Installed a 'Theme' into FSX or P3D, it will stay there until you change it again using REX4. Nothing changes even when you reboot the system.
You can spend days, just playing with new textures. This is probably the best value for money $35 I have ever spent. I really recommend this add-on.
" Pepar3D v2 "
I have been working a lot with importing and conversion of FSX aircraft to work properly with P3D v2. This process helps me understand the differences between the two versions of FS.
About 80+% will import without any problems. What is left requires the skills of someone like me. Even with my skills there is 'no single solution that fits all' :-( Some are easy, and some are massive works.
I have now imported and converted all the aircraft in my FSX 'Airplanes' folder to P3D v2 format, with the exception of 3 very old ones, that contained FS98 gauges that wouldn't run on FSX either, without reprogramming all the gauges, which is not worth doing.
One piece of great news, is that all those stupid 'Warning messages' about gauges, that we use to get from MS in FSX are gone in P3D :-)
I will release a new B-25J P3D v2 version, fairly soon. Most of the work is pretty well done, but I want to add a few additional improvements. I will probably do an FSX update, when I get time.
The more I find out about P3D v2, the more I like it, but I warn you again. You must have the minimum hardware that Lockheed Martin recommend for version 2, or it probably won't install.
" New for 2014 "
I have been asked for many things over the years, and most of the time I am to busy to even consider doing what is asked. But during the gap between Christmas and New Year, I was asked whether I could recommend someone who could do a new paint job on a Learjet 35. I said I didn't, but I might be interested in learning new skills myself, if they didn't mind eventual failure on my part.
Well to cut to the chase, I was supplied with a couple of photos of the 'late and great'' John Denver's Lear 35. Well when I looked at them, "You cannot be serious ?" to quote John McEnroe. I had never seen such a paint job. It made my heart miss a beat. But never to be defeated, I said I would give it a go, and spent many happy days thereafter, pulling my hair out. Totally without help or instruction, this is my rendition of John Denver's actual paint job :-
<![if !vml]>
<![endif]>
This is a second rendition, using my artistic eye, changing the horizontal surfaces to dark red, which I prefer. (but this is not accurate to JD)
<![if !vml]>
<![endif]>
I need to speak with the author of the original model, but it is hoped to publish these liveries in the not to distant future. For FS9 and FSX, but not for P3D v2.
The moral of this story is, 'you don't know what you can do until you try' :-)
Hopefully there will be more good stuff in the coming year.
So off we go into 2014.
Have a good one.
Roy
Roy
A Very Merry Christmas
&
A Happy New Year
<![if !vml]>
<![endif]>
23rd December 2013
" The Christmas holiday starts here "
All the Christmas Cards are sent and RCS Panels is closing down for a few days. I want to thank the thousands of you that have responded with your good wishes. Sadly, it is impossible for me to respond to you all individually, but that does not mean I do not appreciate your responses, because I do. I wish you all a Very Merry Christmas and a Very Happy New Year. Thanks for all your good wishes and prayers during the year. I helps a lot.
I will have more good FS stuff for you soon :-)
Time for some Brandy and some fun, Not necessarily in that order :-)
Have a great time.
Best wishes,
Roy
18th December 2013
" Some GOOD news "
Over the past months, I have been through a very rough time :-( I got to the point of really wanting to go to sleep and not wishing to wake up again because I felt so ill. But out of the blue (probably because of all the prayers, and good wishes, from people around the world) I suddenly realised that it all started with the medications for Parkinsons on top of the drugs/injections for Diabetes, and other problems. So I slowly removed the Parkinsons drugs in reverse order. After two had gone, I suddenly felt much better. I have more of a shake, but who cares, I feel alive again :-)
Since then I have spent a week in the South of France, and I am feeling well again :-) It is only 4 weeks from me dumping the drugs, but I am smiling again :-)
"The Lord moves in mysterious ways, his wonders to perform".
We are all looking forward to the festive season.
" Prepar3D version 2 - More tests "
I have been spending many hours carrying out many more tests on 'P3D'.
Further investigation into the graphics indicate rather than it containing a completely new 'graphics engine', it has been 'tuned up' and additional coding has been added to take advantage of the new developments in graphics cards. This is good and bad news. It is good because a lot of FSX scenery will probably run, along with many FSX aircraft, but bad news, because the massive increase of quality and speed of totally modern graphics engine are missing. But as I have said before, this is a significant move forward.
To help me quantify the true gains in P3D, I have spent some time in wringing out the last 'juice' of FSX. I have been tuning up my version of FSX, to get the very best out of my hardware, and FSX, using all the significant 'tweaks'. In the process, I have been testing the 'tweaks' and discarding those that don't work. Eventually, I hope the publish a list of the good ones.
At the moment the 'fully tweaked' version of FSX, is performing nearly as good as the 'out of the box' version of P3D, but it doesn't have the new additions of P3D.
The Sky, Sea, Fog, and Mist effects in P3D are very nice, and worth the move alone, but there is more. I can never see myself going back to FSX, except for answering 'Technical Support' questions for yourselves.
There are some nice instructions in the 'Professional' version, and they are probably in the other versions, on how to get the best out of the various settings within P3D. This will help the less experienced user to improve his/her experience. I have to admit I learnt a couple of things. So it is worth the read :-)
" General "
If I am to get my usual 'E-Christmas Card' out to you this year, I better get on with it :-)
My next tests are going to be on some new hardware. Memory and SSD (Solid State Drives) in respect to FSX and P3D.
Have a great festive season.
Roy
14th December 2013
" Sometimes I spit nails !!!!! "
Recently I received an email, that asked me to sign a petition about MS and Lockheed Martin. Fortunately I read it carefully before I did anything. What a load of 'Garbage' :- I quote, with the link to the petition.
"Microsoft please give or sell the entertainment license for FSX to Lockheed Martin"
http://www.ipetitions.com/petition/microsoft-please-give-or-sell-the-entertainment/?utm_medium=email&utm_source=system&utm_campaign=Send%2Bto%2BFriend
I just couldn't resist writing a reply. You might enjoy reading it :-
**************
Hello XXXXX,
Thanks for your email.
I have looked at your email, and checked out the link to the 'FSX Petition', but I do not see the problem.
Lockheed Martin, have taken over the development of Microsoft Flight Simulator.
Prepar3D version 2, is effectively FSXI (FS Eleven). The only difference is Lockheed Martin are NOT calling it, or marketing it as a 'GAME'. (Neither do Laminar Research with 'X-Plane). Lets face it, FS has always been much more than a game.
With 'X-Plane', you have two possible versions, and with Prepar3D, you have three.
MSFS has never really been accepted as part of offical PPL training, which X-Plane has.
As I see it, anyone can develop add-ons for Prepar3D, as was the case with FSX and below, For no extra cost.
Lockheed Martin have published the SDK (Software Development Kit) with the release of Prepar3d v2, something that MS didn't do for months after release.
Lockheed Martin say OPENLY, that you can get more development help, and even get help to promote your add-ons, if you pay a small extra fee. Two levels of 'paid for help' are available.
It is my personal belief, that this was always the case with MS Commercial Developers, but it was not public knowledge.
With Prepar3D, I am already developing for and with it, having paid no extra fees.
The basic $49 Academic version is all you need, unless you are studying for your PPL or CPL.
Lockheed Martin are prepared to listen to all serious suggestions for improvements from anyone, and have already implemented many.
My personal experience of working with MS for many years (on and off) as a 'Beta' tester, was they wouldn't ever listen to people that really knew what they were talking about, such as me and my fellow developers. Hence the reason MS made some amazing blunders. Need I say more ?.
Prepar3D version 2 is a tremendous advance, and should be praised, not knocked.
May I humbly suggest, that the organisers of the 'petition' get their facts straight and stop talking rubbish. Furthermore, the petition is OLD and predates the release of Prepar3D version 2.
As you will have guessed, I won't support this petition.
Many thanks for bringing this to my attention, and feel free to pass on my thoughts.
Now I have written this reply to you, I might well publish it on my website, in case others are confused.
Have a great Christmas.
Kindest regards and best wishes,
Roy
RCS Panels
PS. I have absolutely no connection or loyalty to Lockheed Martin, or anybody else.
************
As you can see, I was not impressed. Where do they breed such idiots ?. Don't answer that, I don't really want to know :-)
Have a great weekend, and enjoy your Christmas Shopping :-)
Have fun.
Roy
8th December 2013
" Prepar3D version 2 - Report continues "
I have been testing Prepar3D v2 every day since my last report, and all I can really say is 'Good News' :-) It is remarkably robust and 'Professional' :-) Not like in the days of MS, where the 'buying public' were the 'Beta Testers' .
There is one minor problem where the 'F-22 Raptor' locks up, but I am told this is currently being "worked on".
I have noticed one major difference between FSX and P3D. With FSX, frame rates will increase when you reduce the 'Resolution' of your display within FSX, from say 1600 x 1280 to 1280 x 1024. This does not happen in P3D.
As in the case of FSX, P3D does not appreciate a second monitor being installed on the same graphics card, even if it is switched off. This will reduce your frame rates by half. Disconnect the second monitor completely. If you want a second monitor, install a second 'High Spec' graphics card.
I was very impressed with AI aircraft in P3D. Take-offs and Landings are a maximum of one every 1 minute for normal aircraft, and every 2 minutes for 'Heavies'. As in real life.
I hear that there are very few negative comments on the Web about Prepar3D v2, and I think this is because there is very little or nothing to 'Knock' or complain about. Which is something I have never said before.
In my opinion, 'Prepar3D v2' is an excellent product, and well worth the money and effort to upgrade to. If you don't do it, you are missing out, one something really good.
I can see no benefit, in buying the $199 version, unless you are going for your PPL or CPL. The $59 version is just as good.
I will post more, as and when I discover new things. Next I will post some guidelines for installing aircraft from older versions of FS into P3D.
Now I need to update the B-25J to make it compatible with P3D. This might take me a while, as I hate 'Alpha Channel' work with graphics :-(
So if you haven't got P3D and the necessary hardware to run it, on your Christmas list. Get it on quick :-)
Have a good week.
Kindest regards and best wishes,
Roy
3rd December 2013
" Prepar3D version 2 is here "
After waiting for more than a year, from my previous predictions, finally Lockhead Martin have released Prepar3D version 2 :-)
Is it worth the wait, and is it the successor to FSX ?. YES and YES.
It was released a week ago and I have been testing it ever since, with some interesting findings so far. First and most importantly, what is the 'MINIMUM' hardware necessary, and what is 'Recommended' to run it ?.
This should answer those questions :-
Operating System

Microsoft Windows 7 (32-bit)

Microsoft Windows 7 (64-bit)

Computer Processor

2.0 GHz

Quad Core 3.0 GHz (Per Core) +

Computer Memory

2 GB

4 GB +

Hard Drive Space

30 GB (3 GB for the SDK)

Graphics Card Video Memory

1 GB

2 GB + (GDDR5 or better)

Graphics Card Other

Full DirectX 11 Support (currently, DirectX 10 is not supported)

Other

Administrator Rights (For Installation)
MSXML 6
DirectX 11
1024×700 minimum screen resolution
Do read the the specifications above carefully. Tests here prove that the 'Minimum' hardware required, really is the MINIMUM.
It is compatible with Windows 8. However I prefer Windows 7 64-bit.
Although this is somewhat of a jump in requirements from FSX, if you run FSX and Prepar3D v2 on the same PC, the Frame Rates are considerably higher on Prepar3D because the 'Graphics Engine' has finally been upgraded to work with modern graphics cards, that use 'up to date' graphics technology :-)
Warning :- Even if you have the 'Recommended' or above spec PC, do not make the same stupid mistake many people make and push all the 'Sliders' to the right, thinking that is how to get the best graphics display. It is not and never has been, even with previous versions of FS. You need to invest some hours adjusting the individual 'Sliders' to get the best and most lifelike display. My advice is to start around the middle and move left and right from there. When you install Prepar3D it takes a pretty good shot at what is best. However I spent 3 days getting mine absolutely correct. When you get it right, the graphics are a great improvement over FSX.
If the system crashes, especially with the 'F-22 Raptor' you have overdone it.
Many proper FSX add-on aircraft work perfectly, however many of the converted FS9 aircraft do not. I need to do much more testing to discover more information. It does appear that most of the compatibility problems are with 'Transparent and semi transparent' textures, as with the FSX Service Packs (for the developers among you, it is Alpha Channel problems again).
To sum up my findings so far. I like it a lot. The graphics are better, the frame rates are better, the overall feel of it is better, and there are many extra goodies to be found.
At present I am testing the Professional version at $199, but so far I cannot see the advantage over the $59 version unless you are training for your PPL. I think the cheaper option is what most users need. No doubt all will become clear eventually.
I hope you find this information useful. I will continue testing and report more as I find significant things. I would respectfully ask you not to email me with questions, because it takes my valuable testing time answering emails.
You can find answers to many of your questions on Lockhead Martin's website :-
http://www.prepar3d.com/latest-news/
It is time I got some sleep. More in due course.
Kindest regards,
Roy
4th November 2013
" Apologies, six months has passed "
Apologies to everyone, six months has passed since I last posted on this site. Health has been the problem again :-(
I last reported that things were improving as we gradually balanced the drugs for Parkinsons. Well things did not go well, and I have been 'Out of commission' for the past six months. So this time I am making no predictions. I am currently a couple of steps back from the situation in May, but still fighting.
" Problems with Windows 8.1 "
It appears a few people have been experiencing problems with Windows 8.1 with FS9 and FSX. So here are a few pointers to help you on your way.
Most of us have been very critical of Windows 8, for very good reasons, and I for one, are convinced that 'Windows 7 64-bit' is the best operating system so far. However, not wishing to stand in front of progress, and 'stick with the flow', and decided to update my 'Test' Windows 8 64-bit PC to Windows 8.1 64-bit.
The download process can be done from 'Windows Update'. The download is quite lengthy as about 3.3 Gbs of data has to be downloaded, However you can continue to use the PC while this is happening.
Before you start, the usual backups are recommended :-)
The install process is fairly painless, but you have to answer the usual batch of questions, so you need to be around, while things are happening. Once installation is complete, you will notice a couple of visual changes, but nothing to dramatic.
If you are like me, the first thing you do is crank up FSX, to find the graphics are very strange. They looked like an old fashioned 3D photo, where you had to wear the old 'Green and Red' glasses, but without the glasses. Weird !!! So the first action was to update the Video Drivers, in my case from Nvidia. This is a painless process, by just downloading the correct EXE file for your Video Card and running the EXE. It is not even necessary to reboot the system. Problem solved.
Next you need to go to FSX Graphics Settings and ensure that the 'DirectX 10 Preview' box is NOT ticked. (Although Windows 8.1 is DirectX 10, FSX is not. The FSX 'DirectX 10 Preview' is a different specification to the one that is now used. ie. in Windows 8.1).
It is necessary to have DirectX 9 installed alongside DirectX 10. If it is not already installed on your PC, download it and install it. But it should have already been installed by FSX.
If you run FSX with the 'DirectX 10 Preview' box ticked, you will find several aircraft and add-ons will have no textures.
It is also quite likely that you will have to upgrade your Joystick / Yoke drivers and software. It was the case with my Saitek X52 Pro. Other equipment may well need new drivers and / or software.
All processes, except the 'DirectX 10 Preview' box, are also required for FS9.
This should have solved your Windows 8.1 / FS problems.
" X-Plane 10 B-25J "
No 'RCS Panels' has not released a B-25J for X-Plane 10, but 'KhamsinStudio' has and very nice it is too. It is Payware and costs $24.95 USD, but in my opinion, is one of the nicest modelled aircraft I have seen for X-Plane. It is well worth a look if you are an 'X-Plane 10' user.
" General "
I want to thank all those people that send me emails, enquiring about my welfare, it is always good to hear from you. I try my best to answer you all, and also answer technical questions that others ask.
Sadly the summer is over (in the UK) and we are set for another winter, or should I say FS season :-)
My very best wishes to all of you.
Kindest regards,
Roy.
15th May 2013
" Updated 'Packages' page "
As there has been a little confusion over which version of the RCS B-25J you need for the various versions of Windows (ie. 32-bit or 64-bit) I have created new versions of the 'ZIP' and 'EXE' files for FS9 and FSX, to make installation easier.
Therefore, I have changed the 'Packages' page so that the FSX and FS9 64-bit versions are at the top and the 32-bit versions are lower down. Now if you select the correct version the 'EXE' file will install to the correct location.
Remember, you MUST install directly into FSX or FS9, so that the correct registry entries are made for it to run properly. Installing into a 'Temp' folder first, will not work.
Enjoy the Summer, if we get one :-)
Best wishes,
Roy
26th April 2013
" I bounce back :-) "
I am delighted to say, I am making a slow but steady recovery :-)
It has taken a while and a few steps backwards, to get the medications and doses right, but we are making good steady progress. I can now type again :-) But not quite at top speed. The fine tuning of the drugs continues, but I am very happy so far :-) I know there is no cure for Parkinson's, but it can be controlled. There are worse things in this world.
I did have a short 'Adventure' in a French hospital recently, but nothing to serious, and I won't bore you with the details.
As you would expect FS has not been top of my agenda recently. Landings are a bit of a problem with shaky hands :-) But the shakes are now much improved :-)
I have even had the Ferrari out for a quick 'blast', What fun :-)
Thanks to the huge numbers of people that sent messages of support. Your comments are very touching and do help.
Have a great Spring.
Best wishes
Roy
15th March 2013
" Fate strikes again :-( "
I am sad to report that fate has struck another horrific blow. This week it was confirmed that I am suffering from 'Parkinson's Disease'.
I am sure that there will be 'one or two' who will be delighted to hear the news, but if I were them, I wouldn't break out the champagne quite yet, because I am not about to give up. "I'll be back" stronger than ever :-)
At the moment, it is very difficult for me to type and answer emails, but I give it my best shot. Once the medication kicks in, things should be much better.
My email PC is back online, but only after another massive crash. Hopefully this time, I have fixed it for good :-)
Have a great weekend.
Best regards,
Roy
26th February 2013
" General Update "
It has been a few weeks since my last posting on this site. Unfortunately ill health struck again :-( But I am bouncing back for the umpteenth time :-)
The major downside of this illness has been, that typing on a computer keyboard is very difficult and slow. Therefore answering email has become a major problem. However, never being one to give up, we are working on it :-)
Life was made no easier by a massive computer crash on my main 'Email and Communication' machine. One million files had to be recovered and the system rebuilt. A job that took three weeks of constant work. But fortunately it done now, and we are back in operation.
I will come as no surprise that FS work has very much taken a back seat this year. We will see what the rest of the year brings.
That's about it for now.
Have fun.
Best regards,
Roy
21st December 2012
" A Merry Christmas & A Happy New Year "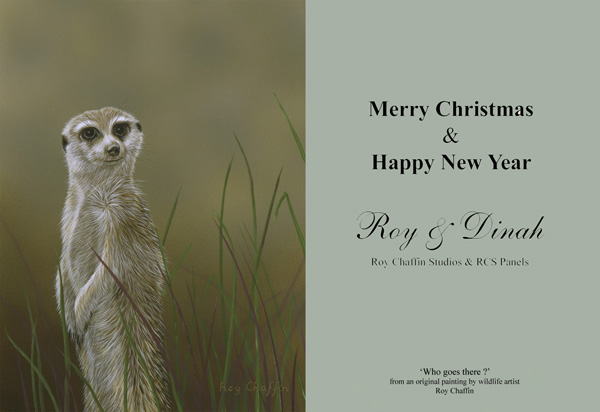 Click here to download the full size version of the E-card
If you have not yet received your personal copy of my E-card do not worry, it will arrive eventually. In a gesture of 'Good will' for the 'Festive Season', my ISP has banned me from sending emails because they think my E-cards are SPAM. And a Merry Christmas to you guys as well !!!
You can download it from here by clicking above.
" General "
There is not much new here. I am finally recovering from my 'Whiplash' injury, which was a long and very painful process.
As I have been staring at the ceiling for most of the past 3+ months, there is nothing to report on the FS front. I continue to eagerly anticipate the arrival of Version 2 of Project3D, but no release date has been announced as yet.
I am looking forward to a better 2013. Hopefully it will be better for us all than 2012.
Enjoy.
Roy.
A Very Merry Christmas
&
A Happy New Year
28th September 2012
" As promised the 'New version' of RCS B-25J for FS2004 (FS9)"
<![if !vml]>
<![endif]>
I am delighted to announce and release the new version of the RCS B-25J for FS2004 (FS9).
I have adapted the new FSX version of the B-25J for use with FS2004 (FS9). This is a complete package and comes with 7 liveries and everything in one 'EXE' file. This is version 2.75. Although this is basically the same package as the FSX version, considerable work had to be done to make it compatible with FS2004.
You do not need to 'Uninstall' the previous version, just install the new 'EXE' over the top of the old one.
I have put together the 32-bit and 64-bit FS2004 (FS9) versions. There is no difference in the content, it just installs in the correct location.
* * * * * * * * * *
The 32-bit version is for Windows XP, Vista, and Windows 7 32-bit.
Click Here for 32-Bit 'RCS B-25J v2.75 for FS2004'
* * * * * * * * * *
The 64-bit version is for Windows 7 64-bit.
Click Here for 64-Bit 'RCS B-25J v2.75 for FS2004'
* * * * * * * * * *
" General "
There is no other news from here, except I am trying to recover from 'Whiplash', which was sustained while I was passing under a low stone arch and didn't duck far enough :-(
I should learn to keep my head down :-))
Have fun, because life is short.
Kindest regards
Roy
8th September 2012
" Sorry - Chaos "
I returned from vacation to find 'total chaos'. Apparently the release of the new version of the RCS B-25J, was so popular that demand totally overloaded the ISP's servers and crashed them. This resulted in the ISP disabling access to the files. Thanks ISP guys that really helped !!!!!. The net result is many of you are angry and my email 'inbox' is stuffed with hundreds of complaining emails. The old saying is very true, "If you want a job done properly, then do it yourself".
I am happy to say that I have fixed the problem immediately on my return. The files are now located on an ISP that can handle the demand. The links have been changed, but here they are again :-
* * * * * * * * * *
The 32-bit version is for Windows XP, Vista, and Windows 7 32-bit.
Click Here for 32-Bit 'RCS B-25J v2.75 for FSX'
* * * * * * * * * *
The 64-bit version is for Windows 7 64-bit.
Click Here for 64-Bit 'RCS B-25J v2.75 for FSX'
* * * * * * * * * *
I can only apologise for the 'foul up' of others. Each email of complaint will receive a personal response from me in due course.
Sorry again. Have fun.
Roy
18th August 2012
" In this post "
1. New version of RCS B-25J is launched here.
2. Microsoft Flight goes 'Belly Up'.
3. The future of FS.
4. General.
" 1. New version of RCS B-25J "
<![if !vml]>
<![endif]>
I am delighted to announce and release, a new version of the RCS B-25J.
Over the years we have made quite a number of changes, improvements, and added liveries to the basic B-25J package, so it is now becoming very complicated to ensure you have the latest of everything. Therefore, rather that release yet another add-on to give you more liveries and stuff, I have decided to release a complete new package that includes the basic aircraft and everything in one 'EXE' file. This is version 2.75.
This wonderful new version contains more magnificent liveries by our 'Master of textures' Steve Wayne.
You do not need to 'Uninstall' the previous version, just install the new 'EXE' over the top of the old one.
So far I have put together the 32-bit and 64-bit FSX versions. There is no difference in the content, it just installs in the correct location.
* * * * * * * * * *
The 32-bit version is for Windows XP, Vista, and Windows 7 32-bit.
Click Here for 32-Bit 'RCS B-25J v2.75 for FSX'
* * * * * * * * * *
The 64-bit version is for Windows 7 64-bit.
Click Here for 64-Bit 'RCS B-25J v2.75 for FSX'
* * * * * * * * * *
If you are still a user of FS2004 (FS9) or FS2002, do not despair, I will be releasing v2.75 for FS2004 and FS2002, around the end of September, after summer break.
" 2. Microsoft Flight goes 'Belly Up' "
It came as no surprise to me, that 'Microsoft Flight' has gone 'Belly Up'. Microsoft have officially announced that the project is cancelled.
As you know if you are a reader of this page, I said the product was lacking, and I predicted it would be a commercial failure. I claim no 'Genius Points' for that prediction. As we have known for some years, Microsoft has become to big and doesn't listen to the people that know. We all use to complain and poke fun at Bill Gates, and even in his day, they didn't listen, but at least he had a vision and a positive direction. Since his departure, they are like a ship without a rudder. It is not surprising that Microsoft have apparently made a financial loss this year, and I suspect more to follow.
On a different subject, I am confident that 'Windows 8', is going to be another huge failure. Apparently the IT advisors to major companies are advising to give it a big miss. It won't be on any machine of mine any time soon, if ever.
" 3. The future of FS "
What you might not have heard, is Microsoft have apparently sold the rights, research and the source code, for FS to Lockeed-Martin, 'lock stock and barrel'.
Lockeed-Martin originally announced that they were only going to develop it and release it as an expensive commercial training package called 'Prepar3D', and this is what happened. The first release had only minor changes to FSX and originally 'cost a fortune'.
My personal opinion was this announcement was only a 'Smoke screen' to stop the FS community putting pressure on, while they developed the next version of 'Prepar3D' called 'Prepar3D version 2' or what we might call FS11 or FS12. This new version is expected to be a reasonably priced version for you and me, and then a commercial version for professional flight training, at vast expense. This is exactly what happens with 'X-Plane'.
As for release date for Version 2, I have no idea, but my advice is to wait for it and ignore the current version.
I have been told that V2 might even accept most of the current FS aircraft :-))
" 4. General "
I continue to fight health issues, but it is not all bad news. I recently received the results of my annual cancer scans, and was delighted they were 'All Clear' :-)) My annual diabetic tests were also good :-)) So things could be worse.
To help with the other problems, I am about to spend a month in the South of France on my annual vacation (with NO email). Therefore RCS Panels is closed until the middle of September.
Wherever you are in the world, have a great Summer, or Winter if you are in the southern hemisphere. :-))
Kindest regards
Roy
5th July 2012
" I spoke too soon "
Unfortunately I spoke too soon about being back to 'Full Power' :-((
After making a good recovery, the doctors added another medication to assist me further. Sadly this just made me more and more ill. After six weeks, I was so ill that I called a halt, and stopped it. Four weeks later, I am again making a slow but steady recover again :-))
" Microsoft Flight Update 3 (Alaska) "
Again for the benefit of my readers, I did pay the fee to download and test the 'Alaska Pack' for MS Flight. This adds another scenery area (Southwest Alaska). Sadly, you DO NOT get the areas covered by 'Flying Wild Alaska' or 'Buffalo Airways', which is a big disappointment, but Microsoft are very good at disappointments. You get another aircraft, but it comes without a 'Cockpit'. In my opinion it is NOT worth the money.
They have now added a few extra controls, like a full set of 'Trims', but this is still sadly lacking as a serious Flight Simulator. They really need to let 'The Professionals' get at it, and stop trying do do it all 'in house'.
" Microsoft Flight - Serious Issue - 'Corrupted Installation' problem "
There is a serious problem with MS Flight. Quite regularly, especially after an update, you receive a 'Corrupted Installation' fatal error. (See below)
I STRONGLY SUGGEST that you keep a complete backup (of your current working version) of your 'Microsoft Flight' folder. The voice of experience speaks here.
" General "
My main concern is recovering my health, and enjoying the Summer, if we ever have one this year in the UK.
I try to answer all you emails, but possibly not as quick as has previously been the case :-))
Best wishes to you all.
Roy
12th April 2012
" Back to full power "
I am delighted to you after a few months of serious illness, I am now back to 'Full Power' :-)) Many thanks to all those that helped in the process.
" Microsoft Flight Update 2 "
For the benefit of my readers, I did pay the just under $20, to download and test the 'Adventure Pack' for MS Flight. This adds massively to the features. You get another aircraft, but more importantly the scenery for the remaining islands, including Perl Harbour. The scenery is very good, so in my opinion it is worth the $20.
But I say again, this is NOT a serious Flight Simulator, it is an introduction to flight simulation and flying, with some nice features. But it is a game.
" Microsoft Flight - 'Corrupted Installation' problem "
Quite a number of people (me included, on one of my PC's) have experienced a 'fatal error' with MS Flight and receive the following error message, after some weeks of it working properly.
<![if !vml]>
<![endif]>
The results in you cannot run MS Flight. Worse still uninstalling it, and reinstalling it does not fix the problem, because there is no proper 'Uninstall' feature included. Therefore removing all the hidden files is impossible, without 'insider' knowledge. Why it is necessary for developers to be so devious, is beyond me.
Anyway, after many hours of research and experimentation, with the help of a friend, I have found a solution, and come up with a 'Get out of jail for free, strategy' in case you have the problem in the future.
If you have the problem it is normally a hidden file (Content.pak) has becomes= corrupted. To confirm this you need to find another hidden file 'ContentErrors.log', which can be located here :-
C:\Users\your name\AppData\Roaming\Microsoft\Flight\ContentErrors.log
This file will tell you the name and location of the corrupt file. Probably (Content.pak) which is another hidden file and should be located here :-
'C:\Users\your name\AppData\Local\Microsoft\Xlive\DLC\4d5308d2\00000002\ 6ceb63a6f8e30eb01603d1695f0ddc14ae95c8b1\Content\Content.pak'.
The Content.pak file is 674mbs in size. Even if you don't have this problem now, MAKE A COPY of the file before it happens, as a security measure.
I hope you find this information helpful.
" The future ?? "
There are a lot of rumours around about 'follow ons' for FSX. One of which is 'Prepar3D' from Lockheed Martin. http://www.prepar3d.com/
But I am not prepared to spend $199 to find out if it is any good, because I have serious doubts, certainly at the moment.
For my money, I have much more confidence is a proper follow on for FSX called "Test Pilot" which is claimed, will be completely compatible with FSX and it current Add-ons.
I shall watch these developments very carefully.
" General "
Well Spring is here and Summer is coming, so time to get some air and sun. Time to break out the Ferrari from its Winter sleep.
Have a good one :-))
7th March 2012
" Microsoft Flight Update"
I did download MS Flight on 29th February to have a look for myself. I can confirm all I said in my previous posting on this site. Having spent six days playing with it, there really isn't anything for the serious FS enthusiast.
It is free to download and that gives you one aircraft and one island to fly around, with 3 airports. On the plus side, the scenery is probably the best I have seen in FS, if you count out the very detailed photo scenery you can purchase for FSX or X-Plane. You can download an extra FREE flyable aircraft by creating an account on the MS Games site, where you can purchase add-ons. But you do not have to give credit card details to download the free stuff. However there are two more free demo aircraft you can download, but you can only walk around them, and not fly them. This is just to tempt you to buy them. Money. Money. Money !!!!!!!!!
If you want to judge how lacking this is as a serious flight simulator, just look at the 'Key Assignments'. There is no 'Rudder or Aileron Trim' for example. I could go on and on.
I think the whole MS Flight project is just a cynical attempt to make money, and MS have lost the plot completely. I predict it is going to be a MASSIVE failure.
For me and many other FS enthusiasts, this is a very sad day, because the MS Development Staff clearly have got the talent to write the code to produce a truly magnificent 'FS XI', which could have fantastic scenery and would not be a 'machine buster'. What a huge disappointment, that all that time and effort has been wasted, probably purely because of 'Bean Counters', and short sighted Management.
Austin Meyer of 'X-Plane' must be laughing his head off, because the future of FS has been handed to him on a 'Solid Gold Plate'.
" General "
I am pleased to tell you that my health is improving every day, but it will be a while before I am back to full power.
Kindest regards
Roy
25th February 2012
" Sorry folks "
I am sorry for the lack of updates on this site for the past 8 weeks. As you know 2012 started badly for me, and it got much worse. I have been very ill for the past 7 weeks, and unable to do anything. Thanks to excellent doctors, I am making a slow but steady recovery :-)) But I am still limited in what I can do. :-((
" Microsoft Flight "
Although I have not tried it, all reports seem to indicate, it is nothing more than a 'Toy' for kids. If you are a serious Flight Simmer it offers nothing. As I understand it, the basic program is FREE to download (End of Feb). Everything else will cost you money and can only be downloaded from an MS website. (A bit like iTunes). The scenery area is very small. There are only a very few aircraft and NO airliners. The aircraft are limited for fuel, so you cannot fly to the edge of the scenery area. THERE WILL BE NO 3rd PARTY DEVELOPMENT ALLOWED. So neither FREEWARE developers like myself, or PAYWARE developers will not be allowed to develop aircraft or add-ons.
To put it politely, it is a complete waste of time and effort. As you all know, I have been an ardent supporter of MSFS for many years, but this time they have 'COMPLETELY LOST THE PLOT'.
Just as a point of interest, I have been a Beta Tester for MSFS for many years, and as such you have to sign a 'NON DISCLOSURE AGREEMENT' for every version you test. I was asked to become a Beta Tester for MS Flight a year ago and agreed. I was asked again around Christmas 2011, and subsequently signed the NDA. I was NEVER granted Beta Tester status for MS Flight. Which only leads me to think it was a cynical way of stopping me giving my opinions to you, my readers.
My view is simple. I wouldn't waste your time with MS Flight.
" X-Plane 10 "
It now seems that FS9. FSX, and X-Plane 10 are the only serious FS's around. I have been doing quite a lot more work with X-Plane 10, and am encouraged, But more about that when I can type properly.
" My new video card "
As you know on the 1st Jan 2012 one of my video cards went up in smoke :-(( Well I have finally replaced it with an 'MSI N560GTX-Ti Twin Frozr II' with 1gb of DDR5 RAM.
It is a massive card, but not expensive, as top video cards go, and boy does it perform :-)) I can recommend this one :-))
" General "
As typing is difficult at the moment, I will stop now, but hope to be back to full power in a month or two.
Kindest regards and best wishes
Roy
7th January 2012
A Happy New Year
" 2012 What a start !!! "
The year did not start well for me, with a $700 USD video card 'blowing up' within an hour of the new year starting.
Shortly followed by a personal tragedy that has caused many sleepless nights since. But enough of my problems.
Thanks to all of you for your wonderful holiday greetings, which are much appreciated.
" Microsoft Flight "
Over the past few days, there has been considerable information published about the forthcoming release of 'Microsoft Flight'.
I am not going to comment at this stage, more than to say, having read all the various releases. "Some people are going to be very happy and others are going to be very disappointed". I will let you make your own decision as to which group you fall into.
This first report is lengthy but worth reading in full:
http://flyawaysimulation.com/news/4317/microsoft-flight-behind-scenes-at-microsoft-studios/

Microsoft have also issued a press release:
http://flyawaysimulation.com/news/4316/microsoft-flight-takes-to-skies/

" General "
Personally speaking, I want a 'restart' to 2012, or to put it in golfing terms. I want take 'A Mulligan' on 2012.
I hope you had a great holiday season and received many 'new toys'
Kindest regards
Roy
20th December 2011
WARNING
" X-Pane 10 - Problems "
Yesterday afternoon my 'X-Plane 10' discs arrived and with the excitement of a kid at Christmas, I opened them and quickly wanted to install them. My first disappointment came because the 8 Dual level DVD's don't even come in a box. The are in a cardboard folder that certainly didn't warrant a $46 postage fee.
Anyway, I inserted 'Disc 1' and the install screen came up. Now if you are like me you don't tend to read all the small print in your eagerness to get going. What I didn't notice, and I doubt you would either, is the installer is the 'X-Plane 9 installer that tries to put X-Plane 10 over X-Plane 9. I double checked I had done nothing wrong and soon realised that 'Disc 1' has the wrong installer on it. Nice one boys !!!!
Visiting their website at http://www.x-plane.com/ you notice there is a title 'INSTALL X-PLANE 10 DVDS'. When you click on this link, it tells you to download the latest installer and then very quietly it says do not use the installer on Disc 1. They haven't even got guts to admit they have 'Screwed up' big time.
Once you have downloaded the new installer and followed the instructions, the installation runs OK even if it does take ages. After you have configured it and your joystick/yoke, you soon find out that it has more 'bugs' than a cockroach farm. I will not bore you with the details.
You are fairly quickly confronted with a screen suggesting that you do an upgrade. So you agree and it then takes more time scanning your installation for what is needed. Eventually, it tells you you need about 250 Mbs of upgrades, which it starts to download. Part way through it stops and you get a warning that there is a problem on one of their Servers. It suggests you use a different Server and try again. I might at this point, say that you cannot choose which Server you are connected to, so it is trial and error. When you start again, you have to go through the whole tedious scanning process again. 4 attempts and 2 hours later, success :-)) This could have been a fun Christmas Day.
At the beginning of the Upgrade process, you are asked whether you want to upgrade to a Beta version. To which I said "NO". Now the upgrade has been installed the 'Load up screen' says 'BETA'. Words fail me. You pay out good money and all you get is a BETA version.
I freely admit that because of the huge amount of time wasted with the installation and upgrades, I haven't had hours to play with it, but I can tell you that the 'GLOBAL SCENERY' is a joke. With the exception of the default airport at Seattle, there are no buildings on any of the airports I have looked at. Boeing Airport doesn't even have a shed. Even Seattle city has no tall buildings or landmarks. London UK has been 'Nuked'. All you seem to have is land, sea and a few 'auto-gen' buildings and trees. There are lots of fancy roads with cars and trucks zooming about, but little else. Which means you will be forced into spending even more money on add-on scenery to make it anything like realistic. I don't think so.
Unlike most of the leading websites who tell you how wonderful products are, even when they are not, I tell you the truth, warts and all. In my opinion, X-Plane 10 is far from finished. They have released a Beta version before Christmas, as a cynical attempt to get your money. We used to criticise MS for Beta Testing with their customers, but at least their products did not say "Beta" on them. You might think I am angry because I have wasted money, but that is not the case. I buy these products, yes for myself, but also as a service to the readers of this page. If I was 'Laminar Research' the developers of X-Plane 10, I would hang my head in shame.
Just as a footnote to this article, I have subsequently looked at the promotional material and videos put out on X-Plane 10 before its release and there are virtually no shots of scenery, other than at night. Draw your own conclusions. :-))
I really wanted to get behind X-Plane and be complimentary about it, but I honestly can't. My advice, is to give X-Plane 10 a miss, save your money, and wait for MS Flight in 2012, which in my opinion from all that I have seen and heard, will be fantastic and all that X-Plane 10 isn't.
I hope this information hasn't spoilt your Christmas fun, but at least you have been warned.
" Thanks "
Thanks to the hundreds of you that have emailed me with Christmas Greetings. I would love to reply to you all individually, but unfortunately that is not possible. So please accept a general 'THANK YOU' for taking the trouble to email me.
I do however have kind request. Please do not ask me questions in your Christmas Greeting emails, because then I have to spend all my Christmas answering them.
MERRY CHRISTMAS
and
A HAPPY NEW YEAR
18th December 2011
" General "
Christmas is nearly upon us again. Where does time go ?. Don't answer that, I think I know :-))
I have been very busy, added to which I have had recent trips of Belgium and France. But a little has been done with FS investigations.
" X-Pane 10 "
X-Plane 10 has finally been released and a Demo version can be downloaded from their website. This demo is fully functional, but has two restrictions. Firstly your joystick will only function for 10 minutes before it locks. A good tip here is always put it on 'PAUSE' when you are thinking or making changes to settings. This stops the clock :-)) 10 minutes is long enough to take off, do a circuit and land. Secondly the scenery area is limited to a few miles around the default airfield at 'Tacoma Intl Seattle'. Again enough to give you a good feeling of the quality of the scenery.
A few important points. The Demo download is nearly 3Gbs which is quite a size. When you fire up X-Plane 10, the load time is very long. You will be convinced your PC has crashed, but it hasn't. Just wait because it could take 5 minutes. The default load up settings are very low, and you will have to gradually increase the quality settings until you reach the limits of your system. It is worth persisting, because the eventual quality is worth the time and effort. Be warned, if you initially jump to settings that you system cannot handle, you could end up locked out, and have to install it again. Setting up your joystick is another time consuming job. Unfortunately, the keyboard commands have been dramatically changed between X-Plane 9 and X-Plane 10.
Anyway, after all the warnings, what is it like. Well I think it is a significant improvement over X-Plane 9. The scenery and weather are much improved. It is much more configurable than FSX and in many ways is better. There are a few areas where it loses out, like still no multi monitor capability.
Having tested it for over a week on a number of PC's, I decided to pay out the $79.99 for it, which comes with GLOBAL scenery. However BE WARNED if you live outside the USA as I do (in the UK), shipping will cost you a further $46 and it will still takes a week to get to you. In my opinion that is a RIP OFF. Eventually, you will be able to buy it direct in the UK, but not until February 2012. This is blatant discrimination.
" Early Christmas Present "
Father Christmas was flying over a few weeks ago and I shot him down, to get my Christmas present early :-)) It was an "iPad 2 Wifi 3G 64Gb".
This is my first experience of Apple products. Let me say at the outset, that it is a fantastic piece of kit. But, and there is a BIG BUT, it is likely to give you a nervous breakdown.
It comes in a classy box, but with no Manual. To get the Manual, it is necessary to switch it on, and configure it, to enable you to get on to the Internet to download its Manual, to tell you how to switch it on and configure it !!!. What brainless half-wit came up with that idea ?. After struggling for 45 minutes and nearly using is as a very expensive 'Frisbee', I punched a question into Google on my PC, only to find that loads of people have exactly the same problem. Having waded my way through miles of 'forum rubbish', I eventually found a link to download a manual. Which at least got me going.
The official Apple iPad Manual, is a pretty useless document. The only way to use it, is to read it from end to end, by which time you forgotten the first half and you have to read it again. The 'Search' facility in the PDF Manual is useless. Apple, you might have ground breaking products, but you documentation stinks.
The learning curve with an iPad, if you have no previous knowledge and experience is near vertical, but fortunately there is hope, because many frustrated people have created 'How To' videos and placed them on to You Tube.
The iPad 2 is a very clever piece of equipment and capable a huge number of things, but I suspect most people that own one, never find out a fraction of what it can do, because the documentation is so dreadful. My knowledge already out strips everybody I know that has one, and I haven't even got properly started yet.
Just for interest, I downloaded and installed 'X-Plane 9 for iPad'. This will never replace a PC simulator, because of no mouse and joystick capability, but it is very capable, complex and great fun. If you are stuck in an airport or on an aircraft, it is fun way to pass the time. As an iPad application I give it 10 out of 10.
" Season Greetings "
It just remains for me to wish you all A Very Merry Christmas and a Happy New Year. May 2012, bring you good health and all you desire.
My usual Christmas Cards will follow in due course.
Have a good one.
Kindest regards, Roy
MERRY CHRISTMAS
5th October 2011
" General "
Another summer vacation is over and now it is back to normal life, if there is such a thing. In this posting I will try to bring you up to date on FS matters, and share with you some of the events of the past few weeks.
" MS Flight "
As I am sure most of you will know, Microsoft is developing a new Flight Simulator. There is not much proper information available as yet, because MS, probably wisely, are keeping their collective mouths fairly well closed, apart from giving us a few tasty hints. As is normal in such situations 'Rumour Central' is working overtime putting out all sorts of rubbish. Many of my readers have emailed and asked for my opinion of what is coming. My opinion, based on the research I have done, coupled with some years of experience, is what we are going to receive is something pretty special, that is going to 'raise the bar' of FS to another level. It is planned that it will offer a lot more to the experienced flying enthusiast and serious pilot than pervious versions, but also cater for the total beginner and gamer. That sounds like a tall order, but MS developers seem confident that this can be achieved. This time the development is being kept 'in house' so they can have full control over the finished product. Wisely no release date has yet been mentioned, but my personal guess is it will be available for Christmas 2012.
You can form your own opinions by visiting these two websites :-
http://en.wikipedia.org/wiki/Microsoft_Flight
http://www.microsoft.com/games/flight/
" The vacation "
As normal, I set off for the South of France in the middle of August to give me and the Ferrari some well deserved fresh air and sunshine, as the latter has been in very short supply in the UK this summer. Apart from 3 weeks in April is seems to have done nothing but rain. But I am delighted to say, that from the time I left home until I returned a month later, there was only one day of rain or when the sun did not shine. Fantastic :-))
On the way down I stopped in the Champagne region of France for a couple of days to see friends and sample a few beverages :-))
The drive down in the 'Red Beast' with the roof down is just pure joy, even if petrol is a stupid price now in England and France. But the weather was so good that even I had to resort to wearing a hat because the old head got a bit cooked. Once I arrived on the south coast, I parked up the Ferrari and took to the rental car. I am not a nervous driver, but driving in the South of France is a nightmare from hell. There are so many incompetent impatient drivers and thousands of motor scooters buzzing around like flies, it is an accident waiting to happen, and they do. There is hardly a car on the road without dents and abrasions. Even in official car parks, to escape without extra dents is a minor miracle. So my beloved Ferrari is kept well out of the way. It does go to Monaco a couple of times and get parked outside the Casino, but that is it. Even there two weeks before I arrived, some woman driving a Bentley damaged one million pounds worth of cars outside the Casino with some 'Brail Parking'.
Talking of Rental Cars. I was supplied with a new Citroen C3. This is not a cheap car, but what a pile of junk. It has the worst gearbox I have ever experienced. If you try to go up hill slowly, forwards or backwards, without warning it changes into neutral and unless you have lightening reactions on the brakes you will be going in the opposite direction very quickly. The engine has got no power and the bodywork is flimsy. The only good thing about it, was it was comfortable, not that you wanted to stay in it for very long. Do I want a new Citroen ?. Not even as a gift.
Don't get me wrong, the vacation was great. Wonderful food, drink and people. I had a fantastic time with my friends. Mix that with great weather, what more could you want. However, I did notice that things were much more expensive this year. For many reasons, I think it was the best vacation ever in the South of France.
On the way back home I spent 4 days in Annecy (on the Swiss boarder) with my good friend Tony D'Ambrosio. We had a great time together, as we always do. Again the weather was fantastic and we had more great food and drink :-)
Then it was back to the Champagne region for an 'encore'. Two more days of enjoyment, before I returned to reality.
As if to say 'Welcome home' my email computer refused to start. That's what happens when you give them a month off :-(( The main power supply fans has seized, but that was easily fixed with a new PSU.
It was then back to work with great haste, because I had been invited to mount an exhibition of my Wildlife Paintings for Ferrari as part of the Grand Opening of The Ferrari Centre's new workshop complex in Kent, England. I had less than a week to get it all set up ready for the opening, but it was well worth the effort because the event was a massive success. Virtually all the invited guests arrived in Ferrari's, The parking lots were stuffed with lines of them. 99% were bright red. What a sight ! :-)
" RCS B-25J repaints "
There is a possibility that we might have some new repaints for the B-25J in the coming months, but at this stage I am making no promises.
" General "
In recent months I seem to have developed an allergy to dogs, or to be more precise. the dust from their fur. Which is a shame because I love dogs. However now we have identified the problem it is not difficult to prevent the effects.
Just to give advanced warning, I am likely to be spending quite a lot of time in Europe during the next three months, so please don't expect to many updates on this page, but I will post any important information that breaks. Email responses might also be slow when I am away, as I do not check email when out of the office.
That is probably enough out of me for now.
Have fun and a great autumn.
Roy
18th August 2011
" General "
It has been another long break between updates on this page. This time it has been out of my control. One system or equipment problem after another. Eventually my FS development (Windows 7 32-bit) system crashed, after 'Windows Update' installed an unwanted update and automatically 'rebooted' the system (well it didn't). All attempts to do a restore failed. Eventually I had to rebuild the system from 'square one' and restore all the data. What a pain that was. This time ensuring 'Windows Update' was turned off after initial updates where done. Some hours later 'Windows Update' reset itself and installed an update, against my settings and wishes and trashed the machine again. You might ask "who owns these PC's, us or MS ?". Fortunately this time I was able to recover it all, by a roundabout route. So I hope everything is now stable again.
So the summer vacation season is upon us again. In my case not before time. I don't know what the weather has been like where you are this summer, but it has been lousy and wet here in the south of the UK. The poor old Ferrari has hardly seen the light of day.
Things have been very quiet on the FS front for quite a while, so I have nothing new to report.
Have a great summer vacation and we will catch up in the Autumn.
Roy
4th June 2011
" General "
It is nearly 3 months since this page has been updated and I know a few of you have been concerned for my welfare. Without going into details I have had a number of health issues to deal with, on top of which my dear injured friend has needed my continued support. Just to make things more complicated the electrical equipment around here, seems to have joined a union and is adopting a 'One out, all out' policy. Even now I wait for my second replacement of my Belkin KVM switching system, which is fantastic when it works. I have just had 2 units die on me. Hopefully 3rd time lucky. So the FS main PC has been off line for a while, not that I have had time to use it.
Ten days ago, some idiot in a 'White Van' tried to wipe me out. I was passing a large 'parked' white van, doing about 20 miles and hour. When I was half way along it, the driver opened his door without looking in his mirrors. I had absolutely no chance. I took the door off. When I stopped the van door was jammed between the car and the van. Fortunately neither me or the van driver were injured, except for me having a serve case of shock. I am delighted to say it was a Rental Car and not my beloved Ferrari :-)
Sadly, I never did get an 'X-Plane' model builder come forward, so it seems that project is going nowhere. Pity !!!
That's about it for now. Lets hope the next nine months is less eventful than the last.
Roy
19th March 2011
" CFS2 and Windows 7 64-bit "
It appears there is a compatibility problem with CFS2 and Windows 7 64-bit. All the default aircraft appear to work correctly, but any add-on aircraft that has multiple views or 'drop downs', produces black windows , when they are activated. This problem has been experienced by more people, than just me. Windows 7 32-bit works perfectly.
If anyone has had this problem and solved it, or has any idea as to the cause, I would be pleased to hear from them.
Have a good weekend.
Roy
7th March 2011
" Hoping for better things "
I am pleased to say that the allergy problems are now under control and I am feeling well again :-)) Long may it continue.
I have to admit the winter is not my favourite time. I hate the cold and wet weather, so hopefully Spring will arrive soon.
Even the Ferrari came out of the garage last week, for the first time in 6 months It was good to have the wind in my hair, even if it was a cold wind.
" X-Plane 9 "
I have done a little more investigation into 'X-Plane' development and I would be interested to talk to any 'X-Plane' aircraft model developer, that might be interested in talking to me about a possible future 'Freeware' project.
" General "
I have spent some time backing up my various systems. You know, that thing we always mean to do and rarely do, until it's too late. As equipment was dying fast around here, I decide now was a good time to be wise.
During this backup process, I decided to do a 'mirror image' of the 'C drive' on this system, which involved buying a new drive. Having got use to the current prices of SATA drives where a 1 Tb drive is less that $50 dollars, I was horrified to discover a 250 Gb IDE drive was the best part of $100. But I had little choice but to 'bite the bullet'.
Thanks to all those readers that take the time to email me. It is always good to hear from you.
There is little else to report at the moment.
Have fun.
Roy
29th January 2011
" 2011 has not got off to a flying Start "
Sadly for me, 2011 has not got off to a flying start. I was again struck down with illness before Christmas with a massive allergy problem. Two months on, having seen the best specialist available, I am still struggling to get it under control, but slow progress is being made in the right direction. The downside is that the medication is rendering me into 'Zombie' that sleeps most of the time :-((
" X-Plane 9 "
I have only spent a little time investigating 'X-Plane'. The learning curve as a developer is extremely steep. It is the usual problems, the official SDK (Software Development Kit) is very poor, even by MS standards. The only information available is through a number of 'tutorials' put together by 3rd Parties, or on my pet hate 'Forums', where you have to wade through tons of 'crud' for the few gems that you need. The blind leads the blind :-((
Fortunately, one of the readers of this page, asked a friend of his, who is an 'X-Plane' developer to contact me, so some sanity has come into my learning.
My first impressions of the development process is mixed. Some things are easier than MSFS, but others are not. The methods are not consistent or logical. It seems this either comes from a muddled mind that put it together, or it is deliberately made difficult for whatever reason.
When it comes to using it and flying, there are some things that are nice, but others that are very annoying. The sound quality is dreadful. You cannot use a second or third monitor without using extra computers. Payware add-ons appear to be very expensive. I use as an example, the Photo Scenery for the UK is RRP $199.80 and shipping to the UK is probably on top of that. When I purchased 'X-Plane 9' from 'X-Plane.com' the product cost $29 and the shipping was another $31. I could go on but I won't. So be warned,
I will continue my investigations as and when I am able, but don't jump ship to 'X-Plane' quite yet. Remember you can always download the demo for free, but only if you have a broadband connection because it is around 1.6 Gbs.
" MS Flight "
All is not doom and gloom on the FS front, because MS have announced a NEW simulator called 'Flight' which is due sometime in the future. Little is known about this new version of FS because it is still in the early stages of development, but what is known sounds extremely good. The best news, is MS are developing this new product 'in house' so this time they have control over what is produced, unlike some of the recent offerings. It is claimed this will not only be suitable for novices, but expert pilots as well. It will also take things to a new level of quality beyond FSX and run on 'NORMAL' computers, not just on Mega machines. If it does these things alone, it will be fantastic and worth the wait. My only word of advice for those at MS, is get it right before you release it. We can wait.
" General "
The new computer is running brilliantly. I am extremely happy with it. Windows 7 64-bit very good and comes with my recommendation.
Ok, that is about it for now.
Have fun
Roy
***************
A MERRY CHRISTMAS
&
A HAPPY NEW YEAR
****************
20th December 2010
" New PC system is up and running "
The new PC system is up and running and I have to say, I am very impressed with its performance. As is my way, I have balanced speed, quality and cost, to give the fastest performance at the best value for money. I know you can gain little extra bits of performance with slightly up rated processors and graphics cards, but you pay through the nose for them, for very little gain, especially when running FS.
Tests prove that this system performs a minimum of twice the speed of my previous FS system, which was and still is pretty fast.
The new system is running Windows 7 Pro 64-bit, which performs very well and to date, has shown no compatibility problems with hardware or software. On this new system FSX runs as smooth as silk, never dropping below 25fps in my normal configuration and test location of Seattle International.
If you are interested, 'read up' on the Processor and Motherboard combination (listed below), because it automatically 'overclocks' itself depending on workload and the core temperature of the processor. Hence the reason for the fancy cooling system. Likewise the graphics card also 'overclocks' as supplied by the manufacturer.
It is early days and I need to do much more testing, but all the research has paid off and produced a very quick and stable machine.
System Spec :-
Intel Core i7-950 3.06Ghz LGA1366 Quad Core Processor.
Gigabyte GA-X58A-UD3R LGA1366 Motherboard
2 x 4Gb DDR3 1333Mhz Memory Module
Asus GeForce GTX460 768Mb PCI-Express
2 x Samsung Spinpoint F3 1Tb SATA-11 Hard Drive 32MB 7200rpm
(IN MIRROR ARRAY)
LG I Ox BD-R Internal Blu-Ray Writer SATA Black Drive
Ezcool A200D Black Midi-Tower Gaming Case
COLERMASTER 700 SILENT PRO MODULAR PSU
Arctic Cooling Freezer 7 Pro Cooler for Intel LGA775
Arctic Cooling 120mm Case Fan Low Noise
MS Windows 7 Professional 64-bit OEM
" A word or warning "
Many graphics cards these days are advertised with 1 Gb of RAM, and it is natural to think that these will perform better than the top end cards with 768 Mb of RAM. This is not the case. In my opinion this is just a cynical marketing exercise to catch the unwary. You will find the high end 768 Mb cards have much faster RAM and perform better.
" X Plane 9 "
I have now installed 'X-Plane 9' on the system to do some testing.
All my comparisons in this piece are with FSX using the same hardware.
My first impressions are mixed, but I think that overall 'X-Plaine 9' comes out just on top.
If you buy it and install it, be prepared to invest a lot of time. It comes on 6 Dual Layer DVD's and Installation is not quick. If you install the entire 'World Scenery' it can take a couple of hours and takes up over 70 Gbs of hard drive space. But you do have the choice of which scenery areas you install, to reduce the size.
The learning curve is steep when it comes to configuring 'X-Plane 9' but with persistence it is not difficult, but it is time consuming. The default configuration will probably disappoint you, but you can improve it dramatically with some time and effort. You have more control over things than in FSX. This especially true when you come to configure your Flight Control System or Joystick/Yoke. Just to give you and example, it took me two whole days to install it, configure it, and setup the Saitek X52 Pro (which I am quite quick at now). So allow yourself time.
The scenery is equal to FSX when configured correctly. One bonus is you have the choice of runways that are not flat, just like the real world. It is also more realistic to fly and therefore more of a challenge. A disappointment to me was the lack of buildings on most worldwide airports, but this can be overcome with FREE add-on scenery which is easy to download and install. While on the subject of moans, the UK scenery is total 'RUBBISH'. I thought the FSX UK scenery was bad, but this sets new standards for rubbish. You might as well be on the moon. There might be add-on scenery available, but I haven't found it yet.
There is quite a a lot of FREEWARE add-on software available and Payware as well. You have all the usual :- Scenery, Aircraft, Repaints, etc. There quality varies from complete rubbish, to real quality, in both FREEWARE and Payware, just like MS FS add-ons.
You can download the 'Demo' version for FREE, but you are restricted to 10 minutes of Joystick use each session. If you then install the full version, you will have to reconfigure it all again. It does not carry over the settings.
One word of warning. Only buy it from their official website. The product is less than $30 US, but if you live outside the USA, as I do in the UK, the shipping will cost you another $31 US. I do get the impression with the scenery and the shipping costs that the company are not exactly 'International' in their outlook.
My overall conclusion so far, is good and on balance it is just about ahead of FSX, but it is swings and roundabout.
I need to do much more investigation and research, before I can give a really balanced view of it. But it will run on Windows, Linux, or even Mac.
I also need to study the development process to see whether it is possible to migrate FS products to 'X-Plane'. which is something to keep me busy on the winter nights :-))
That's about it for now and this year. So have a great holiday season.
Have fun.
Roy
4th December 2010
" It has been a long time "
You might have wondered where I have been for the past 3 months. Well the simple answer is sick. Shortly after my last post on this page, I was struck down with the most horrendous dose of the flu, which lasted 6 weeks. I have never run a fever for so long and spent so much time in bed in my life. So much so that it took me several weeks to get my strength back afterwards.
But that was only the start of the problems. In the middle of my flu, my wife managed to fall off a ladder, breaking 4 ribs and fracturing her pelvis. Fortunately she is recovering well and should be back to normal by Christmas.
All I can say is a big THANK YOU to a special friend that has spent many hours caring for us.
Anyway, "onward and upward" as they say :-))
" New PC system "
I have decided the time is right to treat myself to a new computer system. It will be a couple of weeks before it is operational, but when it is, I will give you a full report. All I will tell you at the moment, is it will probably be based on an Intel i7 950 processor, with Windows 7 64bit and 8 GBs of RAM.
My thinking is to get the fastest machine possible for a reasonable price. In other words, "Speed, but value for money".
" X Plane "
A couple of my friends have been trying to encourage me, to look at developing for 'X Plane'. Other than using it to fly, I have no knowledge of it. What is required to create aircraft/panels/gauges is a mystery to me. If any of you know anything, please feel free to email me.
" General "
There is nothing much else to tell. I have just been trying to catch up on all those jobs that didn't get done over the last 3 months. Even my beloved Ferrari hasn't been out of the garage in all that time. Mind you, with the snow we currently have, it is not likely to out for a while.
That's about it for now. Hopefully there will be more on this page before Christmas.
Have fun.
Roy
12th September 2010
" I'm back "
As you can see, I am back, but not for long.
" Server Outage - Sorted "
In my absence while on my vacation, the ISP and server have been changed on part of this website. Now I hope things are back to normal and there are no further problems with access to files. I am also pleased to report that the roy@roychaffin.co.uk email address is functional again :-))
I sincerely apologise the the disruption over the past weeks. This was entirely due to the incompetence and the 'couldn't care less' attitude of 'webhost4life.com'.
Saving any teething problems with the new server, things should now be back to normal.
" Summer Vacation "
I did have a great 4 week vacation in the South of France with the Ferrari. I stopped in Belgium for two days on the way down to see friends, which was great and I am off there again next week for their wedding.
The drive down to the south was horrendous. It was heavy rain for three quarters of the way. I have never seen rain like what falls in northern or central France, because it was like a monsoon. Fortunately 2 hours from my destination the sun came out. :-)) The weather on the south coast was fantastic. We had only one morning of rain :-))
I was delighted to arrive to find my dear friend (who broke her back) was finally fit again, after nearly three years. :-))
As is usual on vacation, I eat and drank far too much, but to my surprise, I lost 7 lbs in weight :-)) The wife is furious :-))
My beloved Ferrari was still the 'Star of the show' when parked outside the Casino in Monaco amongst all the other Ferrari's (including the latest models). There is a very specific 'pecking order' and Ferrari's are at the top, especially red ones. Just in case you wondered, I do not gamble but the Casino are happy to park it there all day for free, because it is good for their image.
I love Monaco, because it is a great place to 'people watch'. You get a cross section of humanity, from 'tourists' to the 'seriously loaded' and a few 'Celebs' (if they rock your boat, but not mine). How the other half lives !!!! I did resist the temptation of buying a Ferrari cell phone at 7,500 euro. It was nice, but nothing special and would still have been expensive at 750 euro. It will still breaks if you sit on it, with it in your back pocket when you sit down.
As is customary, I met up with some FS friends and we shared a few very pleasant hours together. On my way back, I also spent a very happy weekend with my good friend Tony D'ambrosio in Annecy.
Then is was on to the Champagne region to see more friends for the last stop of the trip. But from there on, it was rain all the way. Driving in heavy rain is not fun.
For once this year, the trip was fairly clear of disasters, except for one. I pulled into to a large petrol station. There were no other cars and no people around. As I pulled up 2 yards away from the pumps, suddenly without reason or warning, a nozzle flew out of a pump and on the pipe lashed around like an uncontrollable snake until it hit the side of the Ferrari causing a significant dent in the side. What caused this, I haven't got the faintest idea. It was like a scene out of a comedy sketch, but I was not laughing. The insurance claim form will make interesting and amusing reading :-)) And no I wasn't drunk :-))
Anyway forgetting that, it was a fantastic holiday and now I am back to change cars and drive to Belgium for the wedding.
I hope you have all had a good summer/
Kindest regards
Roy
12th August 2010
" Server Outage - Update "
I am sorry to tell you that the 'roychaffin.co.uk' server, which contains many of the older packages on this site will be 'off air' until the middle of September. This includes the 'roy@roychaffin.co.uk' email address. 'roy@roychaffin.com' is working fine.
The whole of the 'roychaffin.co.uk' website is being moved to a new ISP, because I have finally lost patience with the old one 'ehostingbiz.com' who are now 'webhost4life.com'. If you take my advice I wouldn't touch them with a 'barge pole'. Being a fully paid up customer of theirs means nothing but trouble. After 3 weeks of streams of emails / help desks chats and over 3 hours of telephone conversations from the UK to the USA, I was passed from one person to another and nobody would tell me why the site was down or do anything about bringing it back up again. Their Customer Service stinks. I have never in 62 years, come into contact with such appalling service. They take your money quickly enough but that is it. Just so there is no confusion, the winner of 'The worst company I have ever dealt with' goes to :-
'webhost4life.com'
" Summer vacation "
It is the time of year for the summer vacation. Therefore email service from me will be very limited do to lack of bandwidth at my location. I hope you all have a wonderful summer, while I am playing with my RED BEAST :-))
Kindest regards and best wishes
Roy
4th August 2010
" Urgent Message - Server Outage "
It has come to my attention over the past couple of days, that one of the ISP's that hosts files for this website has totally 'Screwed up'. Therefore several of the links on this site do not currently work. I have been working hard on the problem for the past few days, but this might take a long time to rectify because the ISP seems to be uninterested and/or incompetent.
If anyone needs a file before the site is properly back up and running, email me and I will make arrangements for it to be made available to you.
I will notify you on this page when the problem is solved.
I apologise for this inconvenience.
Roy
3rd July 2010
" A gift for users of FS2002 "
Recently I was asked about using the current FS9 version (version 2.5), of our 'B-25J ' with FS2002 and I answered that, "I had not tested it, but thought it would work". Well I was wrong :-(( When I reinstalled FS2002 and tried, it had major issues.
After a couple of days work, I was able to develop a version that had all the 'toys' and the 3 liveries of the FS9 and FSX versions, but seemed to work perfectly with FS2002 :-))
Now at this point, I emphasise that because FS2002 is very old and there will be very few people using it, I have not gone to the trouble of the extensive testing that RCS Panels products normally receive, but as far as I can tell, it's a goer :-))
<![if !vml]>
<![endif]>
to download the B-25J (version 2.5) for FS2002
It was interesting while testing this version, to note how much things have improved with FS9 and FSX. Therefore, I do find it odd that quite a lot of Flight Simmers did not upgrade to at least FS9. It is worth another look.
" Website housekeeping "
During the next few days, I intend to update the 'Packages' page on this site, so it is easier to find the packages you need, without scrolling through the 'News Page'. I hadn't realised just how out of date the 'Packages' page had become.
" General "
As always it is a pleasure to hear from the readers of this page. I was delighted to hear from many of you, all totally supporting my views on licenses for fishing rods. I know I am a founder member of the "Grumpy Old Men", but we should fight these ever increasing 'Stealth Taxes'. :-))
There is nothing much else to report at the moment. All I can say is, have a great summer :-)
Roy
10th June 2010
" Where did that two and a half months go ? "
I find it difficult to believe that 6 weeks has past since my last post on this site. Where does time go ?. But I have not been idle.
" 64 Bit Operating Systems "
I have done considerable research into the use of FSX with 64 Bit Operating Systems and in particular with our B-25J. It turns out that there are absolutely no problems using FSX or the B-25J.
All the reported problems are down to 'operator error' and lack of understanding from the people using it.
Therefore, I now withdraw my previous comments and RECOMMEND the use of 64 Bit Operating Systems with FSX, because of the ability to use more RAM .
" Words fail me "
This has nothing whatsoever to do with FS, but I had to comment.
A few days ago, even I was struck dumb for words, when I found out that now here in the UK, some imbecile has decided that people have to have an official license to have a fishing rod and have to pay a fee to the Environment Agency.
Now I am not a fisherman and never have been, but that is totally outrageous. To start with I thought it was some sort of stupid joke, but no. We fought wars to protect our freedoms, so how did the fishing community allow this one to slip in. I know you have always needed a license to fish private fisheries or private rivers, but this is unbelievable. Come on guys and gals, it is time you stood up and told them to 'Get knotted'. Otherwise, next we will be expected to buy a license to breath or go to the bathroom. They even have the nerve to threaten people with a £2.500 fine if the do not purchase a license.
This world is going to the dogs and people seem to be stupid enough to let it. It is about time we 'stood up and be counted' against this 'money grabbing' world that is developing around us.
" Gerneral "
I have always believed in the freedom of the individual and those that have followed this page for many years will know it well. You will remember when Microsoft insisted that FREEWARE developers like myself, had to pay a license fee to them, to stop those annoying warning messages when you install add-on packages. Well I wasn't going to pay $500 a year to Microsoft for the privilege of giving away my own FREEWARE software, so I developed a small package that circumnavigated these warnings. So don't always lay down and roll over.
There is little else to report at the moment. I have spent a little time around Europe trying to enjoy the summer while it lasts.
Have fun and "Don't let them wear you down" :-))
Roy
30th March 2010
" A much needed holiday "
I have just returned from a much needed holiday in Cyprus, a delightful island where I lived back in 1973/1974. I have returned many times over the years, but it was great to catch up with old friends and relax.
For once, I didn't have the internet for the whole time I was there. Not because it isn't available, but because I refuse to be "ripped off" by expensive hotels, that want to charge you 10 euro a day, to logon for two minutes to download your email. So I did without :-)) The down side, is there was massive amounts of email upon my return, which I am working my way through.
So now it is back to Tech Support and every day life.
" 64 Bit Operating Systems "
Recently, I have received quite a number of Tech Support queries from people using Vista 64 or Windows 7 64 bit. Seems quite a number of people have been sold PC's with it on and hadn't realised the problems it brings when using programs like FSX. Personally I would avoid 64 bit. I am currently trying to solve problems caused by it, but it is far from easy.
My advice currently, is DO NOT install the B-25J on a 64 bit Operating System, because you are likely to experience difficulties with it. I know that we are not the only people experiencing the problems. If and when I have a solution, it will be posted here.
" General "
There is little else to report. I guess like me, you are looking forward to some summer sunshine, well certainly if you live in Europe.
Have fun.
Roy
24th Febuary 2010
" Sorry for the lack of updates "
I am sorry for the lack of updates on this page recently. Unfortunately I have been ill with diabetic problems for the last few weeks. I am glad to say things are now improving :-) However, things are very quiet at the moment and there is little new to report. I am currently looking at a few minor enhancement possibilities for the B-25J, but nothing earth shattering. They may or may not happen.
" Saitek X52 Pro and Windows 7 "
If you are using the excellent Saitek X52 Pro with Windows 7, and you are possibly experiencing problems with 'Direct Output', where the 'Radio Stack' is not displayed on the MFD. If so, then drop me an email, because after much research I have found a solution.
" General "
The FS scene seems to have gone very quiet recently. A few new Payware products have appeared, but nothing to really set the world on fire. Sadly, most of my Freeware developer colleagues have departed, mostly in favour of trying to make money, but the others are suffering from their own success, because standards and expectations have increased so much. The amount of time now necessary to produce a 'State of the art' package is astronomical and no single person can really do it. I know from my own experience, that running a team is a major task in itself, so it is not surprising there are not many good Freeware teams about.
So what does the future hold ?. The simple answer is "I don't know". Personally I don't think Payware is the answer, because what made FS the success it was, is Freeware, in other words the ability to add to the basic experience without spending shed loads of money. With the current financial situation, even the richest are having to be more careful. So I guess we are going to have to wait and see and in the meantime enjoy what we have.
I am very much looking forward to the Spring, I have had quite enough of the cold and miserable weather we have been having here in the UK. Bring on the sun, ASAP :-))
Have fun.
Roy
17th January 2010
" The latest B-25J (Multi Livery) version now available for FS9 "
I am pleased to announce the release of the latest version of the B-25J (with the Livery Pack included) for FS9. This 'All in one' package is exactly the same version as available for FSX, but will install directly into FS9 without problems.
(to download the FS9 version)
Remember to read the documentation to get the best out of the package and not to have problems.
" General "
It is planned to release a similar 'All in one' package for FSX. where one installation will install the basic B-25J and its Service Pack, along with the Livery Pack. This will make future installations easier for you all.
There is little else to report at the moment. I hope you are all 'enjoying' the winter. For me, the summer cannot return quick enough. I hate the cold.
Have a good one. Best regards,
Roy
12th January 2010
" USA Textures released "
I am delighted to tell you our B-25J USA-1 textures are released :-))
<![if !vml]>
<![endif]>
To make things simple, I have made the decision to package all three additional 'extras' for the basic 'B-25J for FSX' into one EXE file (B-25J Service Pack 1, Dutch Textures, and USA-1 Textures) called 'The Livery Pack'. So by running the one EXE you get the lot. There is no need to worry if you have already installed the SP1 and Ducth textures, this will just go over the top.
It is likely that this will be the final upgrade to this package. Well over 20,000 man hours have gone into the various versions of our B-25J and for a FREEWARE product, that must be some sort of record. So I hope you enjoy.
" Sad news "
I am very sorry to inform you all, that Steve Wayne, who has been a leading member of RCS Panels, has had to "withdraw from FS work due to family matters".
Steve has done a fantastic job over the years and he will be sadly missed, but I know for the last few years, he has been working under extreme circumstances. Although I am very sad that he is leaving FS, I respect his decision. I am sure you will all join with me in wishing him well in the future.
Thanks Steve, you did a great job.
" General "
Here in England we seem to be suffering the worst winter in many years. I cannot remember having so much snow and for so long. I am not one to be put off by the 'white stuff' as could be seen by me driving the length of England and back last week through the snow, but even I am thinking snow tires might soon be necessary :-((
Anyway, this is a time of year to stay inside, keep warm and have fun with FS.
Many people have asked me what I think the future holds for Microsoft Flight Simulator. Well this is a personal view only, but I think when the recession is over, we will see another version of FS from MS. For all our moans (and most were justified), it was a good product, even if it did go 'off the rails' with 'ACES' and it had/has a massive following, therefore it would be total madness to drop it in the long term. Microsoft are not stupid. I think it will be back.
Anyway on that note it is time to get back to work.
Have fun. Kindest regards,
Roy
4th January 2010
" The good news keeps coming "
The good news keeps coming and this time it is for the FS9 users amongst you. I am delighted to tell you that our 'B-25J for FSX' and its new textures (current and future) will work perfectly with FS9. I have tested it :-)) (Thanks to one of our readers for the question that triggered this discovery)
Currently, installation is a little bit of a fiddle. You have redirect the installation of the initial 'B-25J for FSX' package to the FS9 location and then move the complete 'B-25J RAF MkII' folder and sub folders from 'SimObjects/Airplanes' to the 'Aircraft' Folder of FS9 and you are off and running.
Likewise when you install the Dutch Livery, again redirect the installation to your FS9 location and then move all the contents of the 'SimObjects/Airplances/B-25J RAF MkII' folder to the 'B-25J RAF MkII' folder in FS9 'Aircraft' folder and you are in business.
For those of you that do not like messing around moving files, in a week or so, I will produce proper FS9 installation EXE files to do it all for you.
Have a good one.
Roy
3rd January 2010
" B-25J US Livery "
In the next two weeks we should be releasing our first US livery for the B-25J.
<![if !vml]>
<![endif]>
<![if !vml]>
<![endif]>
<![if !vml]>
<![endif]>
2nd January 2010
" WARNING "
It appears that a few people have not read my post about the 'Saitek X52 PRO Flight Control System' properly.
It is important that you buy the 'PRO' version because the 'standard' version is NOT the product you want.
1st January 2010
A VERY HAPPY NEW YEAR
" B-25J (Dutch Livery) Released "
I have great pleasure in releasing the first new livery for our B-25J. We the team hope you enjoy it. We hope to have a US livery soon.
<![if !vml]>
<![endif]>
" 2009 finished with a bang "
"2009 finished with a bang" and never has a truer word been spoken :-((
When I returned from France just before Christmas I was having massive problems with internet access and my network here at RCS Panels was falling about my ears. PC's suddenly couldn't see each other and the internet was crashing out several times an hour. I will not bore you with the details, but after many checks with the ISP. (May I never speak to another helpdesk in India) and over two weeks solid mind bending work here, I'm finally up and running again. :-)

It was a nightmare of a Christmas holiday, mostly spend inside equipment, but I got there in the end. Having rewired everything, checked every piece of hardware and software on every PC, it finally turned out to be a faulty Router and two faulty LAN cards (built into a motherboard) that caused all the problems. I am not sure if the Router took out the LAN's or the LAN's took out the Router, but who cares, they have now all gone to meet their maker :-))
I also understand there were major problems with my ISP and quite a number of you received UNDELIVERED responses to your Christmas Greetings to me. I am sorry this happened, but it was out of my control.
So hopefully all the problems are behind me and we can move happily into 2010.
Have a good one.
Roy
23rd December 2009
<![if !vml]>
<![endif]>
I hope you all have a wonderful holiday season
" Thanks "
I want to thank the thousands of you that took the trouble to send me cards and Christmas wishes. It brings warmth to the heart. I am sorry I am unable to reply to you all individually, but the pure numbers prevents that. So please accept my general BIG THANK YOU to you all.
" Christmas Present "
I finally gave up my struggle to make my long serving MS Midi ForceFeedBack Joystick work with Windows 7. I did some research and decided to put a new Saitek X52 Pro (Flight Control System) on my Christmas list.
I have to admit I took something of a risk, because as much as I tried, I couldn't find one in a shop to look at or play with and I hate ordering or buying things I have never seen. But nobody I could find stocked them, so I had no choice. The adverts said they were good, but don't they always ?. Plus the reviews talked highly of them, but we all know how the review system works. If the reviewer gets to keep it, then a good review is given. Well in most cases, so you don't trust reviews.
Anyway to my delight, the unit is fantastic :-))
<![if !vml]>
<![endif]>
It is very well made out of real metal and quality plastic. It feels 'the real deal'. It is infinitely programmable. Time consuming and complex to programme but worth all the effort.
This is the first joystick I have ever used that gives you the feel of the real aircraft. It is smooth, responsive and infinitely adjustable. It has brought a whole new level of enjoyment to FS flying for me. Fantastic :-))
My previous best experience of a joystick was years ago with the ThrustMaster F16 FCS, which was good, but with the introduction of Pentium processors could not be used. But I have to say the Saitek X50 Pro (FCS) is 100 times better. This is definitely on my 'A List' of must haves.
" Good News "
I am delighted to announce that in the next week or so, we will start releasing new liveries for the B-25J for FSX. The first will be a Dutch livery, as seen below.
<![if !vml]>
<![endif]>
Steve Wayne has done another fantastic job. We hope to follow this up with a US livery in the next few weeks.
" General "
I have been a little 'thin on the ground' recently and hence the reason the site has not been updated very often. My excuse is a simple one. I have a very dear friend in France that is seriously ill. We have been on an 18 month struggle, but we are now hopeful she will make a full recovery. Therefore my attention has been elsewhere, not to mention that I have been dashing backwards and forwards to France.
But hopefully 2010 will bring us all better news in these troubled times.
Have a wonderful Christmas and a fantastic New Year.
Roy (on behalf of the RCS Panels team)
6th November 2009
" Windows 7 - Extra"
Now I have had more experience with Windows 7, I would make one change to my previous thoughts.
Would I upgrade from Windows Vista to Windows 7 on an existing PC ?
YES (if the system is capable of running it)
Would I upgrade from Windows XP to Windows 7 on an existing PC ?
NO
In comparison to Vista, Windows 7 is much better and more enjoyable to use. Like anything new, it takes some learning, but I think it will grow on you. It certainly has on me. I have used Vista for many years and hate it with a passion. Windows 7, I like, but my previous warnings still hold true.
25th October 2009
" Windows 7 "
Although this page has been quiet for the past month, I have not been idle. Windows 7 has been dominating my time. As you will have read in previous entries, I had been totally unable to install the Windows 7 (Release To Manufacture) version. The system just locked up partially through the installation process. In all, I made over 60 attempts to install it, without success. I have gradually removed or changed everything in the machine, except the motherboard and the CPU. I even disabled all onboard facilities such as built-in sound and network cards. Quite a number of you emailed me with suggestions, which I appreciate, but to no avail. Eventually I convinced myself, it must be something in the 'RTM version' and I would wait for the official release version.
So on the 22nd October, like a number of others, I purchased the 'Windows 7 Ultimate' version, full of expectation. Sadly disappointment was just around the corner. Unfortunately, this also 'locked up' the machine part way through the installation process. :-(( None of my technical expert friends had any idea as to the problem, until when pressed hard, one thought he might have an idea. So reluctantly I let him play with my machine to test his theory. A few minutes later SUCCESS :-)) Windows 7 installed :-)) It turned out to be an obscure setting in the BIOS that was causing the system to lock up, which had never shown up as a problem with XP or Vista. So it just goes to prove, however much you know, or think you know, there is always someone out there that knows more. Fortunately I have never been too proud to ask for help when I need it.
" Windows 7 and FSX "
So to the question on all of your lips. Does FSX run faster in Windows 7 ?.
NO it dosen't
Initially, you can think that FSX does run faster in Windows 7, because you install Windows 7 and properly configure it with proper Video Drivers, Virtual Memory, etc. Then you install FSX with Service Pack 2 and configure that properly. So with this absolute 'Bare Bones' setup, the frame rates appear better then with Vista or XP, but do not be fooled.
All my tests here are done in a proper controlled scientific way, with everything other than the operating system, identical. With a 'clean' install of Vista or XP, configured correctly, there is absolutely no difference in performance or frame rates between the three.
Unfortunately, what slows the performance of FSX is the clutter or junk we gradually amass on our systems, that runs in the background.
I have read many claims about performance improvements with FSX in Windows 7 and I am sure I will receive many emails telling me I am wrong, but you cannot argue with the facts. Many people believe that 'Go faster stripes' make a car go faster, but they don't and the same is true here.
" Windows 7 in general "
So what is my conclusion on Windows 7 so far ?
There is much to like and less to hate than in Vista. It certainly loads and shuts down quicker and generally operates faster. In a nutshell I would say it is like Vista that has been put on a strict diet, with much of the 'Bloatware' removed. There are quite a number of changes compared to Vista and many new features. You can now control the amount of 'nagging' you have to put up with, by choosing one of four settings, ranging from 'Mother-in-law mode' (Nag you to death) to no nagging at all (Pure delight) :-)) The learning curve is steep. Many features have been renamed or moved, so engineering the system is painfully slow to start with, however the built-in help system is pretty good and really does help.
However a word warning. Some hardware and software is not supported in Windows 7 (My joystick for example), so beware.
It is early days and I have much to learn, but my initial reaction is Windows 7 is a more polished version of Vista, in other words 'Vista Mk2' or what the original Vista should have been.
Would I go out and spend serious amounts of money, upgrading to Windows 7 ?. In my opinion NO, wait until you buy your next PC. So I wouldn't put it on you Christmas list :-))
" General "
There is nothing much else to report. I will continue to test Windows 7 and update you with my findings from time to time.
I was asked recently if I still recommend the same Anti Virus program and I do. I use and am very satisfied with AVAST HOME EDITION, which is FREE and works well, but most importantly does not slow down the operation of your PC.
That's about it for now. Have a good one.
Roy
20th September 2009
" Back to work "
My annual holiday to the South of France is now over and I am back to work.
This year I decided to drive the Ferrari down to the south coast of France and what an experience that was. The weather was perfect from the time I left England, until I got back again. Only one slightly cloudy day in a month. So it was top down all the way: -)) It was the hottest summer I have known in 12 years on the Cote d'Azur. The drive down over two days was fantastic, although you do have to be very careful about the numerous speed cameras and radar traps that have suddenly appeared on French roads.
The Ferrari performed perfectly, and was the 'Star of the Show' wherever it went. Even outside the famous "Monte Carlo Casino" it collected a big crowd, with hundreds of tourists having their photo taken with it. Driving round the F1 circuit was huge fun, even at less that race speeds :-))
The downside of such a car, is there are many places you cannot take it, either because the roads are too narrow, or you cannot park safely. So a hire car was necessary for normal operations, but that was not a problem. To be honest with hundreds of motor scooters buzzing around you, like a swarm of bees, a hire car is much less nerve racking for day to day use. I am told and I can believe it, huge numbers of young people on scooters are killed or injured each year, because of the dreadful way they ride them.
All in all the holiday was fantastic, with wonderful food, drink, people and all those things that make for a perfect vacation.
As is usual with me, the month did not pass without the odd 'incident'. I managed to split my head open on the 'door jam' of the hire car, in an act of gallantry, which ended up in me looking an idiot. The things we do for girls :-)) Then having recovered from that painful experience, I spent some days in bed with Swine Flu. Oh well you cannot win them all :-)) But having extended my vacation for a few days to recover, I am fine now :-))
Nevertheless, it was a fantastic vacation :-))
" FSX B-25J installation problem "
On my return I had a couple of emails from people that stated they could not see the gauges in the FSX B-25J. Investigation have discovered the problem lies with changes MS have made in the OS's, which now conflicts with the installation EXE file. With a few more tests, to ensure it is cured, I will update and post a new downloadable EXE file. If anyone has a problem in the mean time, please email me and I will send you the solution.
OK, that is about it for now.
Have fun,
Roy
10th August 2009
" Great News "
I am delighted to tell you, my annual cancer scans were completely clear :-)) I have to admit I was extremely worried, because we had just passed the two year point and that is always the dodgy time after kidney cancer. I have to admit the wait for the results was the longest three weeks of my life. Many thanks to those people that gave me fantastic support during this difficult time. But it is all done now, and I can have my annual holiday with a clear mind :-))
There is no other news from here. I still haven't made any progress with installing Windows 7 :-((
Have a great holiday season.
Kindest regards and best wishes to you all,
Roy
30th July 2009
" General "
Things have moved on in the last 5 weeks. My wife has made a remarkable recovery and is now 95% back to normal. In fact much better that she was before her hip replacement :-)) My dear friend in France continues to improve and is now 99% fit. So it seems my work is done and I am redundant :-))
I now have to wait for 12 days for the results of my latest annual cancer scans, before life can move on, hopefully without problems.
I am looking forward to driving my Ferrari to the South of France for my annual holiday, hopefully in the sun. The weather in England this summer has been 'rubbish' for want of another way of putting it. Rain, rain, and more rain :-((
" Windows 7 "
I have had a few more attempts at installing Windows 7, but all have resulted in failure. I even copied the installation DVD to a hard drive to install from, (on the suggestion of one of my readers) but that failed as well :-((
So it seems that I can only use it on a Virtual Machine, which does limit its features.
It is rare that I am stumped for a solution, but this time I have to wave the 'white flag' in surrender. I am open to suggestions if anyone wants to offer any :-))
" Flight Sim News "
Again, there is little to offer on the Flight Sim front. I have done a few minor jobs for 3rd party developers and individuals, but that is about it.
We are still working on facilities to offer repaints of our B-25J Freeware, but this is currently on 'HOLD', owing to unfortunate circumstances surrounding one of my team members. I am hopeful this situation will change in the future.
Otherwise there really is nothing to report.
Enjoy the summer, if you get one where you live :-))
Kindest regards and best wishes to you all.
Roy
22nd June 2009
" General "
Two months have slipped past since my last post on this page. There have been no major problems, I have just been very busy elsewhere.
My dear friend in France is making good progress and I am delighted to say she should regain full fitness soon :-))
My wife has just had a hip replacement operation, which went successfully, but the recovery process takes time. So I have been in 'Carer' mode again. It seems like the past 12 months have been dedicated to me being a 'Carer', which is not my normal field of expertise. In fact 'expert' I am not.
" Windows 7 "
I had hoped to bring you and full report on Windows 7 but having made 33 attempts to install it, on two completely different PC's and failed, I have given up trying. The machines in question check out as being completely compatible, but it will not install and totally locks the PC during the installation process. I have tried several different copies of Windows 7 DVD (both 32 and 64 bit versions) and they all do the same, with or without any add-on hardware installed in the PC.
I have installed it as a 'Virtual PC' running on top of Windows Vista, and Windows XP and it installs and works on the same two PC's but it limits what you can do with it and which new features you can use.
All I can say, it is better than Vista and seems to be more efficient. Plus a BIG BONUS, you can turn off the continual 'nagging' :-)) There are four levels you can set from 'Drive you mad mode' to 'No nagging at all' Bliss :-))
If anyone has had the same problem with installation of Windows 7, please let me know.
My advice is, be very careful before you consider making the jump to Windows 7. It is not all plain sailing.
" Flight Sim News "
There really isn't anything of significance to report on the Flight Sim front. Things a pretty quiet. I know that a 'certain website' was 'taken out' but that is no great loss. No, it wasn't me :-))
" The summer "
Well I understand the summer is officially here :-)) I hope to have 'The Mistress" (the Ferrari) out to enjoy whatever sunshine we have here in Europe.
Have a great summer.
Kindest regards and best wishes to you all.
Roy
17th April 2009
" Time flies "
It seems that two months have slipped past since I last updated this page. Doesn't time fly when you have having fun !!. To be honest "fun" is not what I have been having. After the frantic struggle to get the B-25J RAF MkII (Freeware) for FSX released, it was a joy to step back for a while and pick up with normal life outside of FS.
I am still heavily involved in the recovery of my dear friend in France. After an horrendous accident, 9 months on she is getting close to full fitness again. Hopefully in couple more months all will be well. Over the years several people have done amazing things for me, when I have been in trouble. This time it is my turn to do it for someone else.
" The future of FS "
Most people will know by now that Microsoft have closed down "ACES STUDIOS" who were responsible for the further development of FS. If you ask me that is GOOD NEWS after the dreadful mess they made of FSX.
We currently have three versions FSX Basic, Service Pack 1 and Service Pack 2 (Acceleration Pack). All three have different graphics requirements, which makes compatibility a complete nightmare, when it comes to add-on packages. FSX was originally trailed as being the FS version for DirectX 10. Even with SP2 we only had a DirectX 10 "Preview Mode" which doesn't work properly. Now apparently the spec for DirectX 10 has been changed so all those very expensive DirectX 10 video cards are useless.
FSX promised so much and delivered some, but not all. It was and is so riddled with problems and is such a machine killer, that many refuse to use it. It could have been so good if the people in charge at ACES would have listened to what they were being told by those of us that know. ALL the problems had been "flagged up" long before the initial release and could have been fixed, if the head of programming had not have been so stupid and pig headed. So I for one, was delighted to see that justice was finally done.
So what of the future ? Well in my opinion, for what it is worth, MS are likely to develop a new version in the future. They would be stupid not to, considering how popular the programme has been over many years. But hopefully this time they will employ competent people, of which there is no shortage. But don't hold your breath this might not be quick.
I have to say, as a casual observer of Microsoft over the years, they have "lost sight of the ball". Many people loved to hate Bill Gates, but when he was in control, the products, which ever one it was. Windows, Office, or FS had some quality about them, because things were not completely controlled by the accountants. Bill had a vision and could see the "long game", which wasn't always achieved, but it was there. Now it is just MONEY, MONEY, MONEY. The only vision is to get as much money out of the punters pockets in the short term as possible. As for the quality of the products ? Vista, Office 2007 and FSX ? You don't need me to comment but our "bin men" (trash collectors) take away better every week.
So I will be contentious, come back Bill all is forgiven :-))
"Linux - Ubuntu"
I have continually looked at Linux in its various forms and it really is moving forward in leaps and bounds. Unfortunately MS FS is not practical to run on it, but for most of the normal stuff the average person does with a PC, Word processing, Graphics, The internet, Email and all that stuff, it is fantastic. My personal favourite flavour is "Ubuntu" but there are many others. All the programs come with it. A full Graphics suite, Office suite, Etc. Anything that is not there, you can add. The best bit of all, it is all FREE. Plus, so far nobody has developed a virus that hits Linux. Plus it will update itself regularly, because nobody is after your money.
You can download and try Ubuntu, without having to change a thing on you current PC. Download a file from their website using Windows, that can be burnt to make a "Bootable CD" and then run it from the CD without installing it. You can play for hours. :-))
If you decide to install it, I would warn against trying to install it "within" MS Windows (which in theory is possible), but never seems to work. Or worst of all trying to do a "duel boot" installation, because my experience has taught me, this can screw up MS Windows BIG TIME. If you want to install it, do it on a different hard drive to Windows, using a swapable "Caddy" drive.
Ubuntu is certainly catching on as a useful and practical operating system. Many French schools and colleges are now using it for their students and it certainly saves a shed load of money. It really is worth a serious look for all other uses than MS FS.
OK, that is about it for now. Have fun and enjoy your flying.
Roy
12th February 2009
" B-25J RAF MkII (Freeware) for FSX Service Pack 1 "
The response to the release of our Freeware B-25J RAF MkII package for FSX has been truly amazing. We have been swamped with very complimentary emails, which are always much appreciated :-)) The whole team thank you for your very kind comments, because this is the only return us Freeware developers get for our long hours and very hard work.
Since release, we have continued to work on the package and have added some new features and modified the flight dynamics to further enhance the accuracy.
Service Pack 1 gives you the new flight dynamics and you will now have "exhaust flames" from the engines and completely new "camera definitions" thanks to Robert Familton.
To download Service Pack 1 Click here
We continue to develop the package and Service Packs will be released from time to time.
Enjoy the fruits of our labours and have fun.
Roy (on behalf of the whole RCS Panels Team)
1st February 2009
" B-25J RAF MkII (Freeware) for FSX Released "
The RCS Panels team are delighted to announce the public release of our long awaited (Freeware) B-25J RAF MkII for FSX.
The package we are releasing is the result of thousands of hours of work from Steve Wayne and myself (Roy Chaffin). I started off thinking we could easily convert the FS9 package to FSX format and ended up redesigning and rebuilding just about everything from the ground up. However, what we have ended up with is much better than even I dared hope for. Steve has done a brilliant job on the new external model and incorporated some wonderful new features. I too have had many sleepless nights, reprogramming every gauge to the new format and modifying the whole package.
This version now includes many new features like a virtual cockpit, and other new things. So you really do have to read the documentation. You have been warned, because disaster awaits if you don't.
Anyway, enough chat out of me. Download the package and enjoy.
<![if !vml]>
<![endif]>
Click here to download
( 36 Mbs )
WARNING
USE WINZIP TO UNPACK ZIP FILE
See below for alternative download server if you have problems
Click here to download from alernative server
Have fun.
As for us, we are going to sleep for a week or two :-))
Roy (on behalf of the whole RCS Panels Team)
30th January 2009
" B-25J RAF MkII (Freeware) for FSX "
Release day is getting very close for our long awaited B-25J RAF MkII (Freeware) package for FSX.
All the major work is done and the finishing touches are being made as I write this page. A couple of minor textures still need to be optimised and most importantly the documentation has to be written, so you all know how to use it. I know you hate manuals, but you really do have to read this one.
So here is a screenshot to give you a taste of what is to come.
Even the crew walk to and from their seats.
Many hours of "Midnight Oil" have been burnt (and more will be), in the production of this package, but I am still hoping to get it out to you at the beginning of this coming week. However, do bear with me, because last minute problems do happen.
" Last Weekend - Geneva, Switzerland "
Lost weekend to celebrate my 61st birthday, we flew out to Geneva, Switzerland to meet up with my good friend Tony D'Ambrosio (of RealCRT fame).
The weather for the flight out on Friday, was horrendous. I can say without fear of contradiction, that it was the "bumpiest" flight I have had in a jet airliner ever. Man was it unpleasant.
So I landed at Geneva, feeling like something the dog had dragged in and am confronted with the worst airport I have ever had the misfortune to pass through. Just in case you think my view was coloured by me not feeling 100%, don't believe a word of it, because on the way back home it was even worse. The word "disorganised" doesn't even begin to describe how bad it was. The direction signage inside and outside of the airport is appalling / non-existent (even in French). Some of the staff are unhelpful and even dam right rude. I am surprised one particular security official still has his front teeth, after the appallingly rude way he spoke to my wife, in response to a very polite question. How I kept my hands to myself is beyond me.
To top it all and will love this last bit. We all appreciate how important security is these days in airports because of terrorism. So how can it be possible to go through security, walk down various passageways, get to the boarding gate and back to the "unchecked" side of security without being challenged or going back through a check point ?? In other words it was possible to get to the aircraft without ever going through security. This was no mistake because we did it and could have done it again easily.
Having said all the above I did have a great time with my good friends and it was a great relaxing weekend. :-))
So will I go back to Geneva Airport ?? Not if I can avoid it :-))
Have a great weekend.
17th January 2009
" Email Outage "
Over the past three days we have been experiencing problems with our email, meaning a few emails have got lost. The problem is now fixed, so it you have not received a reply to an email to me, I suggest you send it again. Modern technology, don't you love it ?? :-))
" B-25J RAF (Freeware) for FSX progress report "
Things are still moving forwards on the B-25J RAF (Freeware) for FSX :-))
As is always the case, within minutes of my previous announcement a major bug was found. Murphy's Law rules OK :-(( Anyway, the problem is now solved. :-))
As a result I had to make a hard decision. Which version of FSX (Original - SP1 - SP2 / Acceleration Pack) did we optimise this package for ?
I decided on SP2 / Acceleration Pack, for a number of reasons, not least of all was most users now seem to be using that version because hardware has now caught up somewhat and frame rates are no longer as big an issue. Plus that option had the least effect on using it in the other versions (more information later).
Why was this decision even necessary in the first place ? Well MS strike again :-( The graphics criteria for each version is different (moving goal posts again).
So what happens ?? If the new package is used in FSX with Service Pack 2 or the Acceleration Pack, then it works perfectly. If on the other hand you use it in the original version or with FSX Service Pack 1, you MIGHT experience some corruption of scenery in external mode, when you view through a transparent surface like a window or a rotating prop. This is a minor irritation, but if you choose not to use SP2, it is something you will have to put up with if you do have the problem. Sorry, but we cannot win them all.
The basic Freeware package is now completely operational and undergoing extensive testing. What we are doing now, is finishing off some "nice little touches" that we want to add for your enjoyment. Nothing vital, but shall we call it a little "Eye Candy".
At this time we are still on schedule for the 1st Feb release date :-))
OK that is about it for now. Have a good weekend.
14th January 2009
" B-25J RAF (Freeware) for FSX "
I am delighted to announce after two years of work and many "set-backs", the FSX version of the B-25J RAF (Freeware) is finally finished :-))
I have a full working version on my system being tested at this moment. We have a few "enhancements" having their finishing touches added and a little bit of tidying up to do and then you will have it. My personal deadline is to have it released by 1st Feb 2009.
I am very pleased with the finished product, which brings many improvements and new features. More about them in the next couple of weeks. It has been a huge struggle, but I think the end result is worth the effort.
" More good news "
While on the subject of good news. I have just been given another "All Clear" on cancer front. So that is another six months I can breath easy :-))
I am gradually recovering from that virus infection that I was struck down with before Christmas, but recovery it is a very slow process.
Still on the subject of good news, my dear friend is still making slow but good and steady progress. We are hopefully that normal life will resume in about a months time, which will be a huge relief to us both.
OK, that is about it for now. Back to testing :-))
Have a good week.
Roy
1st January 2009
A HAPPY NEW YEAR
" Thanks "
I just want to express my thanks to all of you that sent E-cards over the festive season. Unfortunately there were far to many to answer individually, but they were all very much appreciated. So a BIG THANK YOU to you all.
Have a great year, and I hope to have something exciting for you soon.
22nd December 2008
" A long couple of weeks "
That was more like eleven weeks rather than a couple and I am still not properly back (see below). No excuses, my dear friends recovery just took over my life. Anyway, down to business, she is still making extremely good progress and could be back to a normal life in a couple of months time, which is what we have all been hoping and praying for. To say I am delighted is the understatement of the year.
Myself, I would have been back to something resembling normal a couple of weeks ago, but as luck would have it, I was struck down with a nasty lung infection that has taken me out for a good 10 days. I am still not recovered, but am on the mend :-))

So things here are in a mess. Christmas shopping has not been done, and doesn't look like it will be. Emails are stacked a mile high. 8,000+ Christmas "E cards" have not been sent and I don't know where to start, even if I had the energy, which I don't.
So, to all my many thousands of friends around the world, you have not been forgotten. My thoughts are with each and every one of you and your families during this holiday season. I wish for your what you would wish for yourselves, but I only know one thing for certain. 2009 will be full of surprises. Have a good one.
**********************
A VERY MERRY CHRISTMAS
and
HAPPY NEW YEAR
**********************
3rd October 2008
" Back in body if not in soul "
I am pleased to say, my dear friend is now making slow but steady progress and I am back to the office in body if not in soul. It is going to be a very long job, but we are hoping and praying for a full recovery.
I will give you all a laugh. Here is the man that drives a Ferrari, who managed to crash a small hire care three times in two weeks. Ooops !!!! In my defence I did have my mind on my friend and not on my driving. :-( Great stuff insurance :-)
So I am unable to report anything on the FS or computer front, as I am completely out of touch. Hopefully I will catch up in the next couple of weeks.
" Exhibition Cancelled "
Due to recent events we have decided to cancel the Wildlife Art Exhibition I normally hold in November, for this year. We hope to put on a show in the summer of 2009 to make up for it.
Have a fun time.
12th September 2008
" Temporary absence "
I have just returned from my annual month in the South of France, having had a wonderful time, but will be rather "thin on the ground" for a while due to the illness of a very dear friend. I will do my best to answer emails as and when I can. Please bear with me.
12th August 2008
" Retirment :-)) "
Six months after I officially retired and things are finally starting to wind down. Not before time if you ask me. At last I am no longer controlled by the diary and can finally wake up in the morning and say "What do I feel like doing today ?" What a joy :-)) Believe me I'm not idol or lounging about, but the freedom to do what you want is magical :-))
So the Ferrari has been getting plenty of exercise and what a joy that is :-)) I have loved every one of the 8,500 miles I have done so far. That is one set of back tires and a set of brake pads consigned to the trash :-))
It took quite a lot of miles, but I finally feel "I have hold of the car by the scruff of the neck", rather than it controlling me, with the awesome performance. It is interesting, normally people say that dreams are best left as dreams, because the reality never measures up. Well I can say having dreamed the Ferrari dream for so many years, the reality has way outstripped the dream :-))
" Summer Holidays "
The summer holiday season is with us again, not that we have had a summer here in the UK yet this year. I have never known the grass to be so green at this time of the year. I hope wherever you folks are around the world, you are doing better than us. If you have some, send a little sunshine over here please :-))
" FS "
There isn't much to report at the moment. This is very much the quiet time for me. Other than small jobs for other developers and private individuals, I'm not really doing much other than keeping things ticking over. Work is continuing on the FREEWARE B-25 for FSX but I am now waiting on my "Model Textures Man" to come up with the goods. As mentioned before we are redesigning the textures so it is much easier and quicker to produce new liveries, but this is taking time.
I hope to be catching up with my good friend Tony D'Ambrosio soon, so we can share some good food, good company, the odd drink and put the world to rights :-)
I understand that Nvidia have a few new video cards on the market especially for the gaming market, but I haven't had any reports on them so far. I am talking about the 9800 GX2, the GTX 260 and the GTX 280. If the specifications are accurate they should perform well. If you have tried them, do let me know.
" General "
Recently, I have been dealing with property developers and there is a subject to raise your stress levels if there ever was one. Why do a job easily, if you can make it ten times more difficult !!!!!!!
So having now got them out of my hair, it is time for a few days off to recharge the batteries.
Let me offer a "thought for the month". Work and worries will always be there. Take some time out and do some things just because they are fun :-))
Have a good one.
Roy
14th July 2008
" Doesn't time fly ! "
I cannot believe that so much time has passed.
Firstly some very good news. I recently had a CT scan following up on my cancer and it was completely clear :-)) This was fantastic news and a huge relief as you can imagine. Unfortunately during the scan they gave me an iodine injection which triggered off a violent allergic reaction, that took me out for a week, but I am fine now :-)) To add to that my wife had to have an urgent operation on each of her eyes and you get the message for why time has flown. I am also delighted to say she is doing well and should have perfect sight soon. It is sad when you know the names of all the nurses in the hospital and they greet you as a friend :-))
The Ferrari has had some use during the last few weeks :-)) So far I have clocked up 8,000 miles in her and enjoyed every one of them, however in the process have managed to "scrub" one set of rear tyres :-))
" Flight Sim "
We are currently working on the FREEWARE version of our B-25J for FSX. Progress is slow, but is moving forward. We are completely reworking the exterior model, so that repaints will be much easier and less time consuming. Unfortunately FSX projects just take so long to produce.
Although I keep my eyes on FS developments and hardware/software developments, there really is little of significance to report.
Even if things are quiet, it is still good to hear from all you readers of this page and your exploits.
So I wish you all a very pleasurable summer and hope you are having better weather than we are in the UK.
Have fun and safe landings.
Roy
19th May 2008
" Missing for 6 weeks ! "
You might have wondered where I had disappeared to for the last six weeks. Well I hadn't abandoned you all. I drove over to France / Germany / Switzerland in the "new toy" for 12 days and great fun it was too. Unfortunately on the way back I was struck down with influenza (the real thin, not "man flu") and it has pretty well laid me out for the last three weeks. It still hasn't gone, but hopefully the doctors have it under control now :-))
When it came to the Ferrari, I was able to "give it the beans" in Germany :-))
Man does it go :-)) It really is a racing car with headlights, but is also really comfortable for long journeys. Anyway it now has over five thousand miles on it, that were not there when I got it :-))
" B-25J Yellow Rose "
I have discovered a problem with the VOR.s on the FSX version of the B-25J "Yellow Rose" package (It seems that MS moved some more goal posts). This I fixed within 48 hours of finding the problem. If you have the new FSX CD from the CAF, send me an email and I will send you the fix.
" General "
There is nothing much else to report. I am just concentrating on getting back my normal self, well as normal as I ever am :-))
Have a good one.

2nd April 2008
" DirectX 10.1 compatibility "
Further to a rumour reported on this site and others back in November, about a specification change to DirectX with version 10.1 that would make it incompatible with all existing DirectX 10 video cards. Microsoft have finally made an announcement that clearly states that DirectX 10.1 will be compatible with all existing DirectX 10 video cards :-))
This is extremely good new to everyone. Whether this is a change of policy by MS because of pressure, or the rumour was just wrong, we don't know, but who cares :-))
For more information see this link :-
http://news.softpedia.com:80/news/Microsoft-DirectX-10-Hardware-WILL-Support-DirectX-10-1-62863.shtml
Have a good one :-))
30th March 2008
" FSX B-25J "Yellow Rose" released "
After what seems like an eternity we are delighted to announce the release of our FSX version of the B-25J "Yellow Rose". :-))
<![if !vml]>
<![endif]>
This is the FSX PAYWARE version of our highly acclaimed B-25J package. It is only supplied on CD by the 'CAF "Yellow Rose" Squadron' from their website. The CD contains packages for many of the versions of MS FS, including FSX, FS2004 (FS9), FS2002, and CFS2, along with a lots of added information and things of interest.
To purchase your copy for $25 (plus taxes and shipping) visit the CAF website :-
http://www.b-25yellowrose.com/home.asp
This aviation museum does a fantastic job of keeping this real aircraft flying and deserves your support. So dip you hand into your pocket and buy your CD today.
ALL monies go the museum and nothing at all goes to us, as it should be.
" My New Toy "
I have to admit I have been having huge fun with my new toy. What power and handling :-)) Having done over 1600 miles in ten days I am really starting to learn how to handle it properly, although the winter weather here in the UK has been making it exciting. Sun, Wind, Rain, Ice, Sleet and Snow have all happened in the last few days making it very interesting with all that power under your right foot. Never have I had so much fun with my clothes on :-))
I do have to do a little work the month, but am hoping to spend most of my time playing :-))
OK, have a great week.
Roy
22nd February 2008
" A Major distraction "
As you will have read last month, I intended to take a well deserved rest from FS work and that I am doing :-))
Last year, as you know, was a life changing time for me and I said if I survived I was going to really enjoy what was left of my life. Now I know this is not aviation, but it is fast and sexy :-)) I have bought myself a Ferrari. Those of you that follow this page will know, I had the chance to drive one 18 months ago in the South of France and loved the experience. So now I have my own :-)) Please don't send me hate mail, I am still a nice guy really :-))
<![if !vml]>
<![endif]>
The performance is truly awesome with 0 - 60 mph coming up in 4.0 secs
<![if !vml]>
<![endif]>
It has a custom interior, which I love
<![if !vml]>
<![endif]>
For those of you in Europe and the USA, I know the steering wheel is on the "wrong side" but that is the way we like them here :-))
This really is the fulfillment of a life time ambition for me. I have been mad about Ferraris since I was a kid, and this is a dream come true :-))
So this year I hope to be doing a lot of driving especially around Europe just for the pure pleasure of the experience.
Roll on the good weather :-))
As I am sure you will appreciate, I am a little distracted at the moment, but will not abandon FS completely. Everyday I do a little to keep my hand in and things moving forward.
Have a great weekend.
Roy
24th January 2008
" Beta Testing complete "
I am delighted to say that the Beta Testing on the RCS B-25J "Yellow Rose" for FSX is now complete and the minor corrections have been made :-)) That brings a project that has been running for over two years to a happy conclusion. The "Gold" version and the artwork is now on its way to CD production ready for the launch. I will advice you on this page when it is available for purchase from the CAF website, along with details of how to get to the website.
" The future "
Now after a well deserved rest, work will start on the RCS B-25J RAF for FSX (Freeware) version. Although this is not going to be anywhere near as long a task, because much of the development work has already been done with the PAYWARE version, this is not going to be available in the next couple of months, so don't put off buying the "Yellow Rose" thinking the free one will be along soon. Unfortunately is won't. So guys and girls "Splash the cash" and help the CAF charity.
" I hate phones "
I have to say having now spent days working with my new mobile/cell phone, I have come to the conclusion this is definitely a "Black Art" as far as I am concerned.
I spent 3 hours in the manual and another 2 on the internet Help website, trying to find out why my text (SMS) messages would not go. Eventually out of pure frustration I went back to the shop and explained my problem to this 17 year old "spotty youth" who took the phone off me, hammered away at the keypad at a mind blowing rate for less than a minute and gave it back to me and said "There you go, Man". Grrrrrr !!!!!!
When I enquired whether what he had done was in the Manual ? He said "NO". My next question was, is this information on the internet ? Again the answer was "NO".
"So how I am supposed to find out ?" I enquired with some irritation.
"Everyone knows how to do that, Man" was his reply. Well I don't !!!!
The next few exchanges are not fit to print on this page, as you can imagine :-))Let us just say, Old Gits 1 - Spotty Youths 0
Anyway I am persisting and it is now a battle of wills. The phone is going to loose. Need I say more :-))
To be honest the phone is brilliant, but as is so often the case, the documentation is rubbish. It assumes a level of knowledge, which with me and I suspect many others, is just not there. Hopefully my Manuals are more complete and easier to understand.
So you can guess what I will be doing this weekend.
Have a good one.
Roy
24th January 2008
" Mile stones achieved "
Two days ago, I reached and passed the sixty years milestone, which brought me considerable pleasure :-)) We haven't stopped celebrating yet as we have a big party on Saturday, but it has been and is being great fun :-))
So folks, I am now an official "Old Git" :-))
Another major mile stone has been reached as we have finally finished the work on the FSX version of the B-25J "Yellow Rose" PAYWARE package and it should be available from the CAF "Yellow Rose" website in about a month. I will make an announcement on this page when it is available.
We are in the final stages of testing and packaging ready for the official release of the CD. This package will not be available for download over the internet, but the CD will be able to be ordered on the net. The CD will contain all versions of the package and much more besides. All proceeds go to the CAF "Yellow Rose" Squadron funds.
" Technology "
As you are all no doubt aware, I am something of a "technocrat" and do not shy away from bits of electronic gadgetry. Well I think I might have finally met my match. A couple of days ago, I got myself and up to date mobile phone (cell phone) which is nothing short of amazing. Phone, still and video camera, internet, email, office, MP3 and Video player, heaps of other functions still to be discovered and even a GPS. The problem is you need a honours degree in advanced programming to configure the thing. I have bee working at it all day and have only made a small dent in it. :-(( I guess if I was 15, I would have it done in a flash, but not me :-)) So you don't need me to tell you what I will be doing for the next few days/weeks :-))

" Sadly "
No useful information was forthcoming on my friend and colleague Arne Bartels, and I am very concerned for his welfare. If anyone knows anything, please get in touch.
" General "
I hope everyone has now recovered from the Christmas and New Year celebrations and have settled back into work.
Personally, as I now get an official pension, I have made the decision to retire. That doesn't mean I will stop painting or doing some of the things I enjoy in the art world, or for that matter stop doing FS work, but it does mean that I am going to take things more easily and do only the things I really enjoy. Anybody that knows me, will be aware I am not one for sitting around and doing nothing :-))
So have a great week, weekend and most of all have fun.
Roy
6th January 2008
" A bit of fun "
This is how the RAF does things :-))
http://www.youtube.com/watch?v=z3f0YbQDxp0


4th January 2008
" Your Help Needed "
A Happy New Year to everyone. I hope the holiday season was good to you.
First of all this year I would like to ask for your help. Does anyone know the current whereabouts of my friend "Arne Bartels" ??
Arne appears to have disappeared off the face of the planet and I am very concerned for his welfare. If anyone has a current email address or other contact information, please drop me a line.
" A fantastic holiday season "
I have to say I had a truly "Magical" Christmas and New Year. It started off with us going to France to a surprise birthday party on the 22nd December, for someone whom is very dear to me. To be able to say a proper "thank you" to a "Special Person" who got me through 2007 meant a great deal to me. :-))

So as we were there, we experienced Christmas in France thanks to the hospitality of our French friends, who made us extremely welcome. We checked out the shops and even a Christmas market. As many of you might know, the French people celebrate Christmas in the evening of the 24th, with a traditional meal and a party. Wonderful it was too. :-))
We had a fantastic time and left the party in full swing at 4.30am to drive back to England. We arrived back at "The Tunnel" at 7.30am and were home by 10am ready for the traditional English Christmas Day. I have to admit to being very tired, having had no sleep, but extremely happy. We then spent the rest of Christmas with our UK based family and friends.
So you can see, I might be getting on in years (60 in three weeks time), but am just as "whacky" as ever :-))
Santa was good to me this year, as always, bringing me a number of new "toys", which included a Nikon D300 camera body. What a tool, but that is another story. Quality cameras to me are very much "a tool of my trade" as a professional Wildlife Artist, but I still get excited by major advances in technology.
The New Year was "seen in" with friends and wasn't that London firework display superb !! So, off we go for another year.
This year started off well on the medical front, as my eyes were given an excellent report by my ophthalmic surgeon. A very important thing for me, as I am diabetic and rely on my eyes for work. I have lost my sight once before and do not want to go down that road again.
" FSX Service Pack 2 "
As you might have noticed, FSX SP2 has been released. Basically this is the so called "Acceleration Pack" without the extra aircraft and missions. I DON'T recommend it, because of the reasons I gave in my report on the "Acceleration Pack" a while ago. But to summarize, it will kill your frame rates back to those before SP1 and many add-ons will not work, with missing or corrupted textures.
So, install it at your peril. You have been warned !!!
" General "
As we settle into winter many of us will be doing more with FS. As in the past I will try and keep you up to date with what is new, what is good and what is bad. So watch this space.
Lastly I want thank you all for the hundreds and hundreds of email and printed Christmas cards. Every year I am staggered by the quantity and the warmth of your greetings. Thank You :-))
I hope 2008 is good for you and yours.
Have fun.
Roy
***** Special Notice *****
RCS Panels responds to every email, so if you do not receive a response from us within 72 hours, then you can safely assume that we either did not receive your email, or the reply is being "Bounced" by your ISP. This is becoming a major problem for us as many ISP's now operate "Anti Spam Filters" which also cut out legitimate emails. We really do try our best to get back to you quickly.